Tooting Tissue Box Cover
SS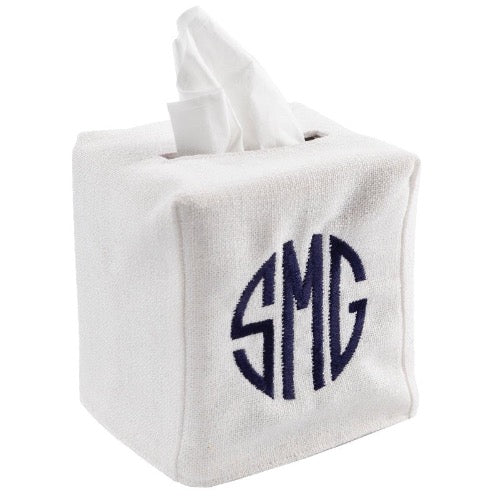 DESCRIPTION
Emily Post would be proud... we've finally got this monogrammed classic in our product line. Our Tooting Tissue Box Cover is made in the UK by one of our incredibly talented seamstresses and it fits a standard square cube tissue box like a glove.
A monogrammed linen cover make a supermarket tissue box look glamorous so you can always have tissues to hand, and proudly on display, through cold and hay fever season. What a gorgeous hostess gift, right?
Monogram the cover to match your bathroom, kitchen or bedroom colour scheme. We love a single initial monogram font using the family's surname initial. Or use one of our Shape monogram fonts like Intertwined to create a more modern design.  
Tissues not included.
Composition: 100% linen
Dimensions: to fit standard square tissue box
Care: hand wash or dry clean to avoid shrinkage
Item added to your cart