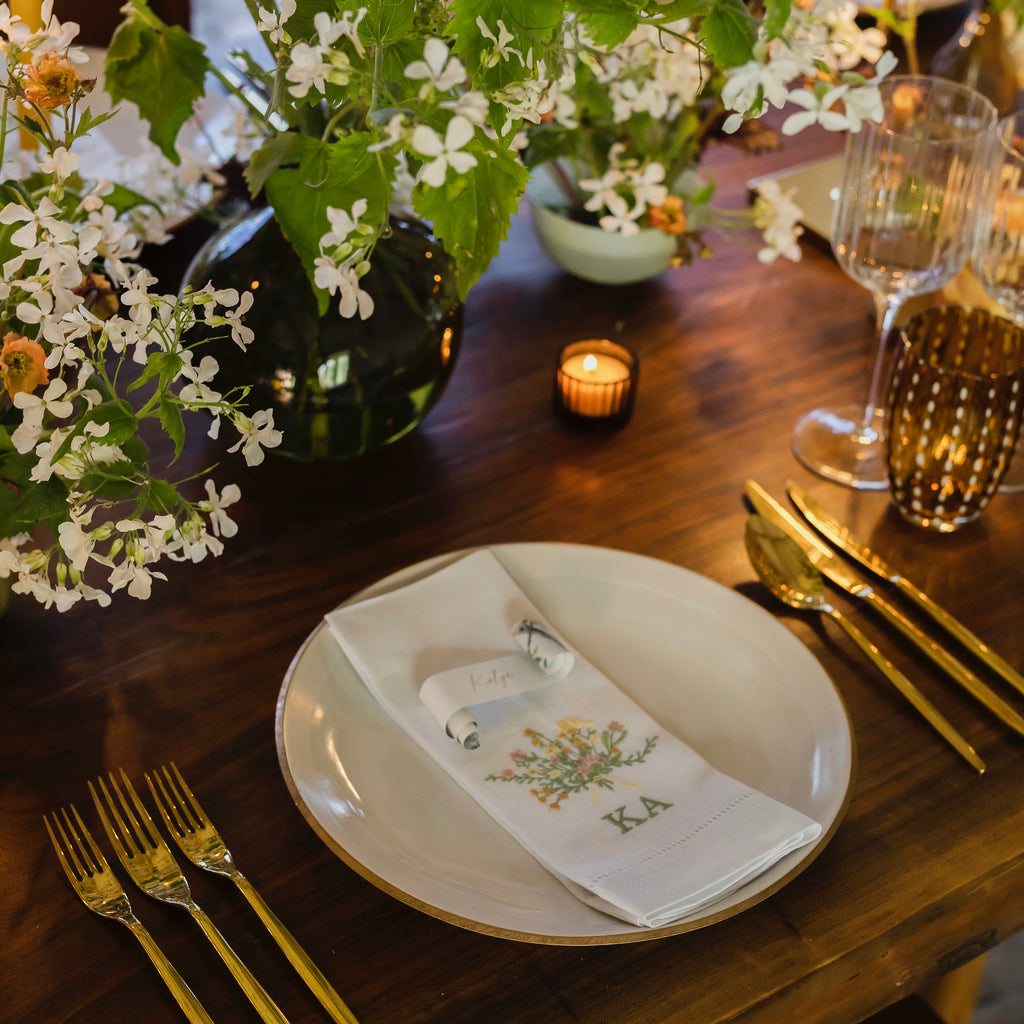 The flowers were a central feature of the celebration and the bride wanted the carefully designed arrangements to last long past the weekend.  So we designed monogrammed linen napkins with a floral motif based on the floral centrepieces.  
The process involved using both drawings and photographs of the flowers to create a simple digital image, and then converting the image to embroidery format.  For embroidery at the scale that is needed for a napkin, the fine lines and shadows need to be streamlined so that the texture and sheen of the embroidery can provide the texture instead.
The result was stunning!  Each napkin was a thoughtful take-home gift for the guests and the bride and groom's napkins are an heirloom to be treasured.