Monogrammed Accessories, Linens & Gifts
Design Your Own Monogram on Every Product
Embroidered monograms are a centuries-old tradition but Initially London's monograms are modern, fun and affordable thanks to graphic design and machine embroidery.
We let you be the monogram designer for every item you purchase. Choose from over 50 font styles and thread colours on our monogram design app to create your unique design.
Letter shapes work in mysterious ways from one font style to another so you can preview your design before adding it to your cart.
We bring your designs to life in our London embroidery studio.
Click on the photo to see our London studio in action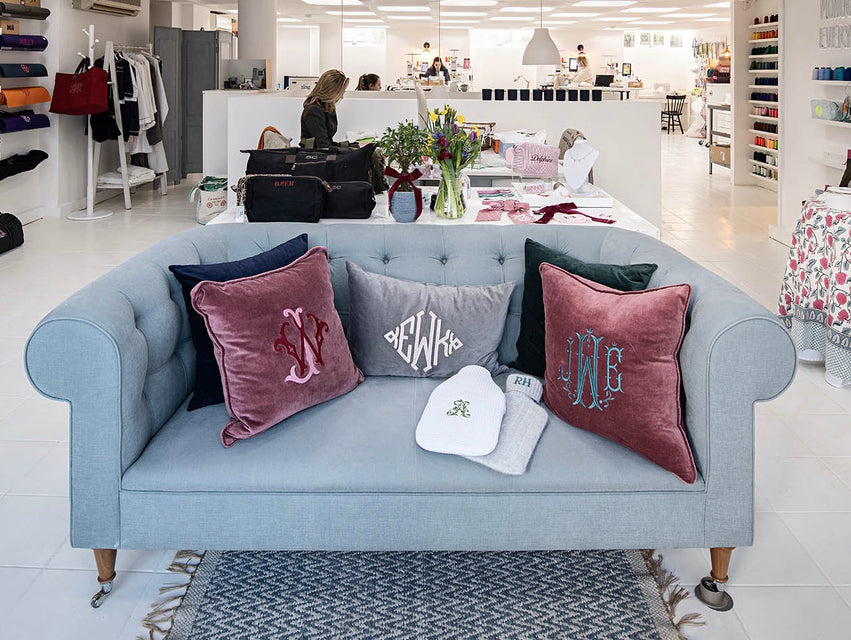 read Jane's Journal for monogramming insights and trends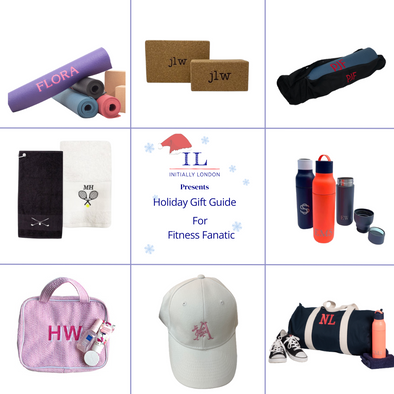 This is the season to celebrate health, happiness, and the joy of giving!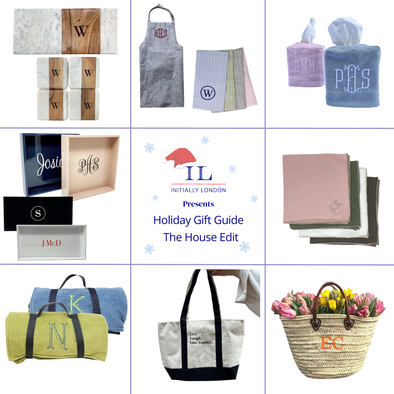 Let the festivities begin! Explore our guide and discover gifts that jingle, sparkle, and add that extra dash of holiday magic.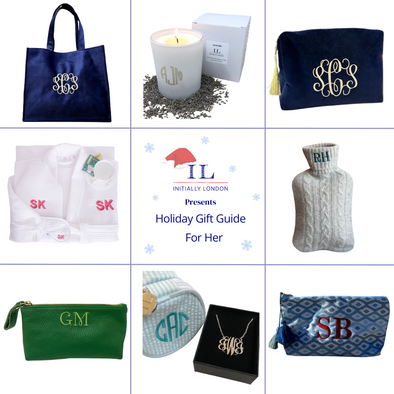 Gifts She'll Love All Season Long. Shop our holiday picks for her.
Trade Series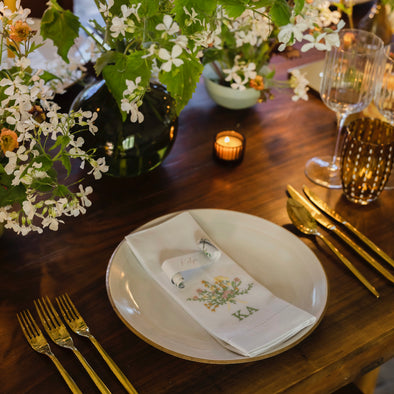 It was an utter joy to work with Natalie Hewitt Events  to create very special embroidered napkins for this wedding weekend at Wilderness Reserve in rural Suffolk. The flowers were a central feature of the celebration and the bride wanted the carefully designed arrangements to last long past the weekend.  So...
Look for us in