Monogrammed Accessories, Linens & Gifts
Design Your Own Monogram on Every Product
Embroidered monograms are a centuries-old tradition but Initially London's monograms are modern, fun and affordable thanks to graphic design and machine embroidery.
We let you be the monogram designer for every item you purchase. Choose from over 50 font styles and thread colours on our monogram design app to create your unique design.
Letter shapes work in mysterious ways from one font style to another so you can preview your design before adding it to your cart.
We bring your designs to life in our London embroidery studio.
Click on the photo to see our London studio in action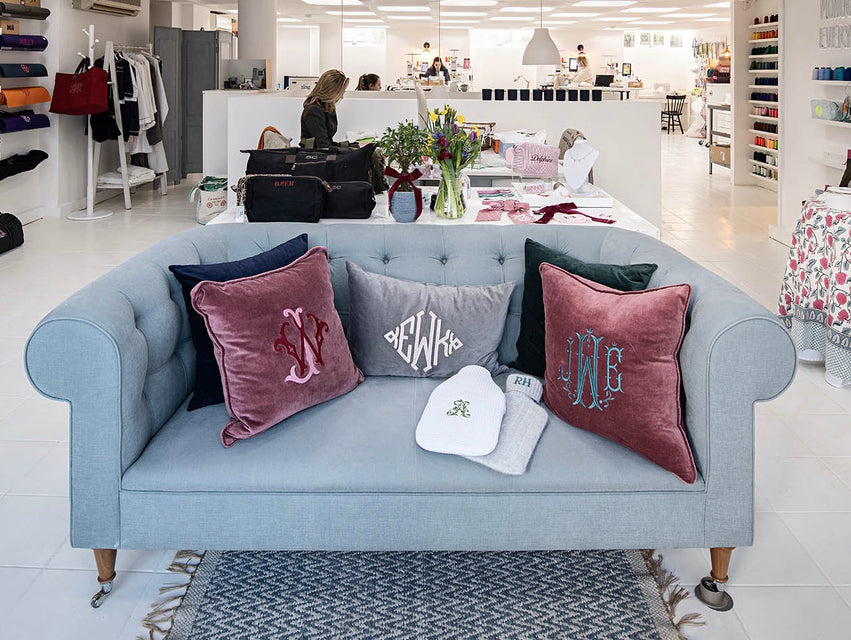 read Jane's Journal for monogramming insights and trends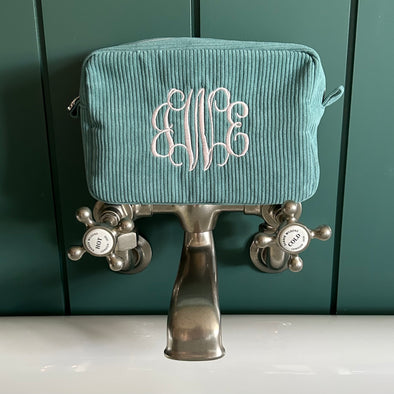 September is a bit like January... it's a month to regroup, reorganise and restart.  We love the way September feels a little bit summery while the shortening days remind us that autumn is underway. It's betwixt and between.So we've designed our September Edit to highlight classic accessories, linens & gifts that...
Trade Series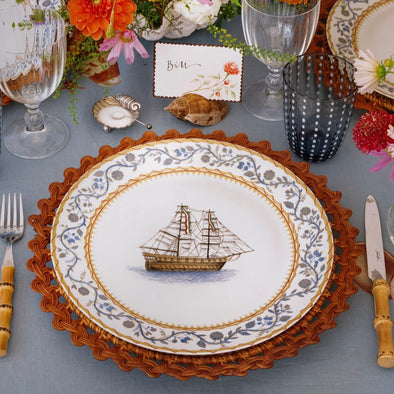 We were delighted when de Gournay, the hand painted wallpaper brand, approached us to purchase our Rattan Chargers for a special dinner party they were hosting in Nantucket.  Being such huge fans of table decor of all kinds, not just monogrammed napkins,  we were super excited to see the final...
Look for us in