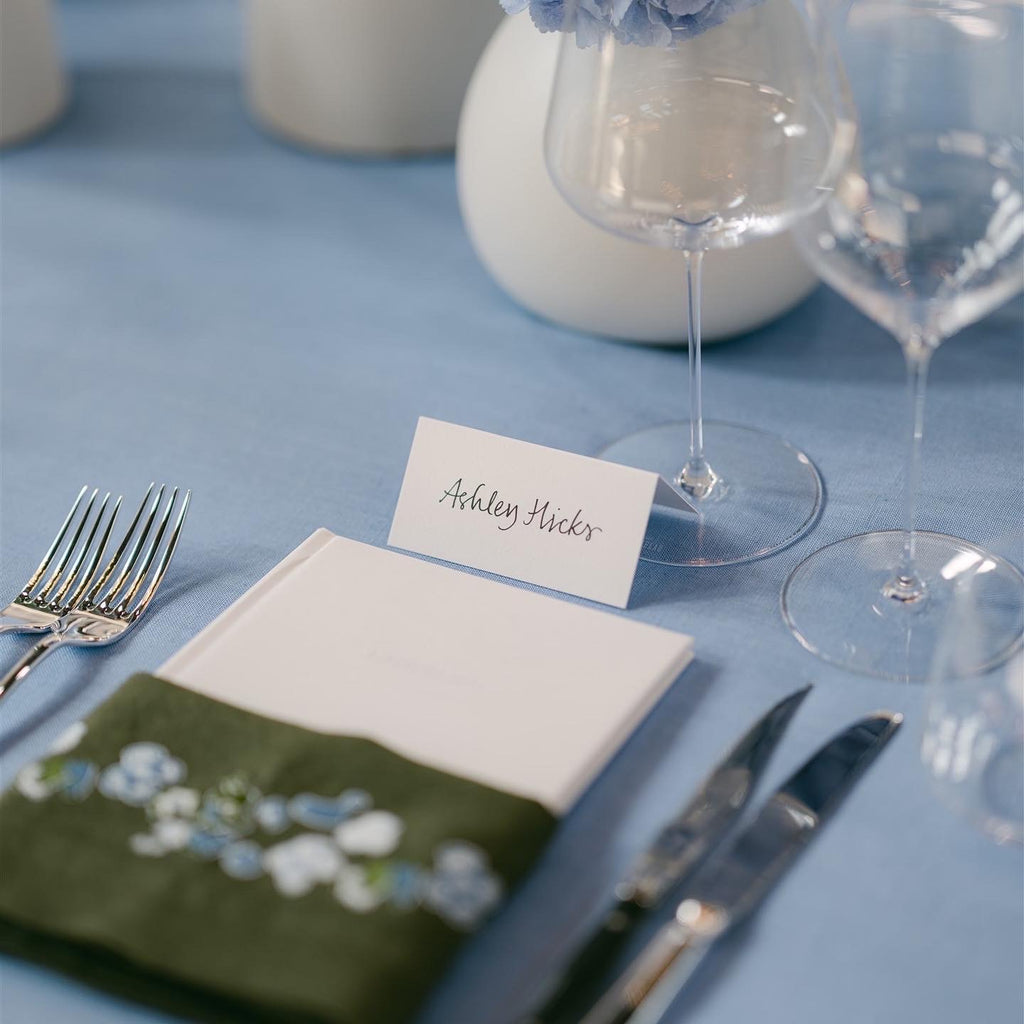 Although we usually specialise in monograms in text form, we also love working with embroidered motifs and graphics. 
This particular project was already quite a graphic design, based on a vintage textile pattern, so we could pretty much mach it identically with embroidery. The original print was sent to us in the format below, and we had creative freedom to chose elements to work from. 
We worked on these bespoke floral napkins
 for am event at Ladbroke Hall, organised by Adoreum
. The print was originally designed by David Hicks, one of the most successful English interior designers of the 20th century. We digitised a selection of the print into the embroidery format, and embroidered it in 4 colours. We really loved the final outcome. 
Doesn't it look stunning! 
But hearing our client's feedback was the most satisfying of all:  '
But if I have to give a special personal prize, the 'detail' that stood out for me the most must be the embroidered napkins. Knowing all the efforts that had gone on behind the scene on this one element alone (and all the various solutions you researched to bring the pattern to life), seeing the eyes of several of our guests light up in genuine delight when I confirmed that yes, indeed, they could take their napkins home, brought a perfect close to a wonderful event.'