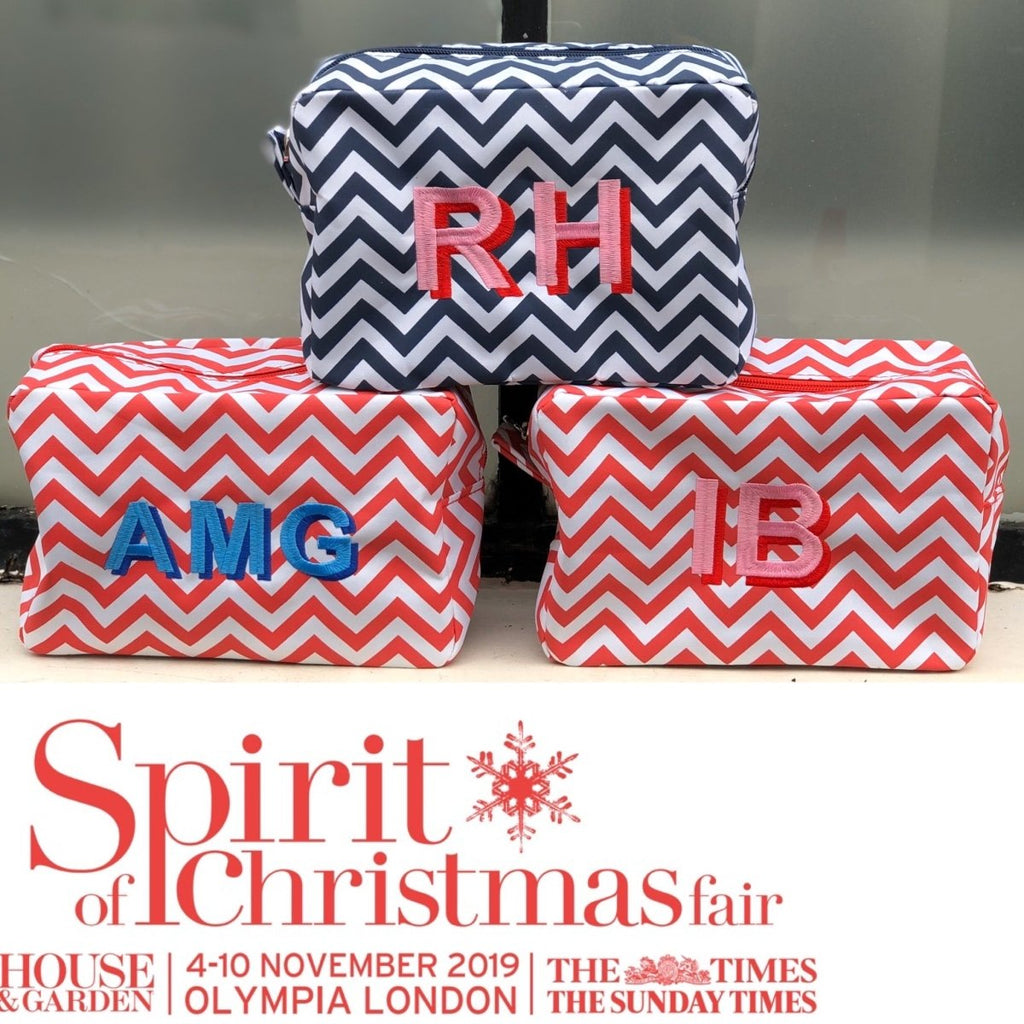 We are gearing up for a busy Christmas shopping season, with two big events looming next week.
First, it's Spirit of Christmas!  They call this the Home of Christmas Shopping for a reason...  over 900 independent retailers will be setting up shop in London Olympia from Monday 4 November through Sunday 10th.  Please come by and see us on Stand B14, same place as last year, by the cafe at the front in the Grand Hall.
We will also be at the Cancer Research UK Christmas Fair at the Bank of England grounds in Roehampton next week, on Wednesday 6th November from 5-9pm  evening and 9-3pm on Thursday 7th November.  This is a really lovely, highly curated shopping fair and it benefits an incredibly worthy charity.  This is the last year the fair will be held so if you've never been, please do come by.  
We would love to see you at one or both of these wonderful fairs.  We have some really fantastic ideas for Christmas gifts for everyone on your list.  Practical, affordable and yet uniquely bespoke and personal gifts that will make you look like a gift-giving hero.