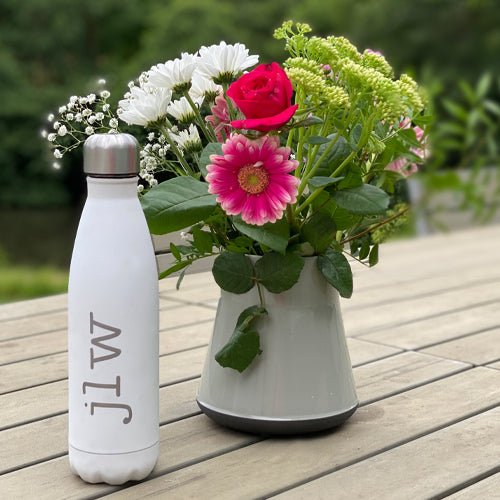 Read Jane's recent interview in partnership with Social Pantry.
Monogramming: a sustainable style trend for 2023.
Personalisation was one of the biggest trends of 2022, but monogramming takes this up a level. Social Pantry speaks to London-based specialist monogramming business Initially London about all this sentimental and sustainable style trend.
Tell us a bit about Initially London…
Initially London is a specialist monogramming business. We are experts at creating really beautiful embroidered or laser-etched monograms inspired by vintage monograms, American monograms from the preppy 1980s, art deco monograms that you can see in many luxury brand logos, and so much more. A monogram creates a personal logo that turns a classic, simple accessory into a unique personal style statement. 
We love that you're a local, independent, female-led business – tell us more!
We are a London-based manufacturer and retailer. Our team includes artisan embroiderers, graphic and textile designers, photographers and generally creative powerhouses. At the moment, we're all female although that's not deliberate, it just sort of happened that way. We've had a few great guys come and go over the years. 
What led you to start a business in monogramming?
I started the business eight years ago this week! I was looking for a monogramming service in London and I just couldn't find it. I'm from America where monogramming is like dry cleaning. Almost every town or city has a monogramming business that will either take in your own goods for monogramming or sell a monogrammed product line. Here in the UK I found a lot of companies that 'personalise' which is not the same thing at all. Just adding initials in any old font style as a sort of an afterthought is not monogramming. 
What's the key difference between personalisation and monogramming?
Monogramming is using graphic design and really interesting font styles and lots of color options for the thread colour to make the monogram the reason you buy something in the first place. It's not an optional afterthought, it's the whole point.