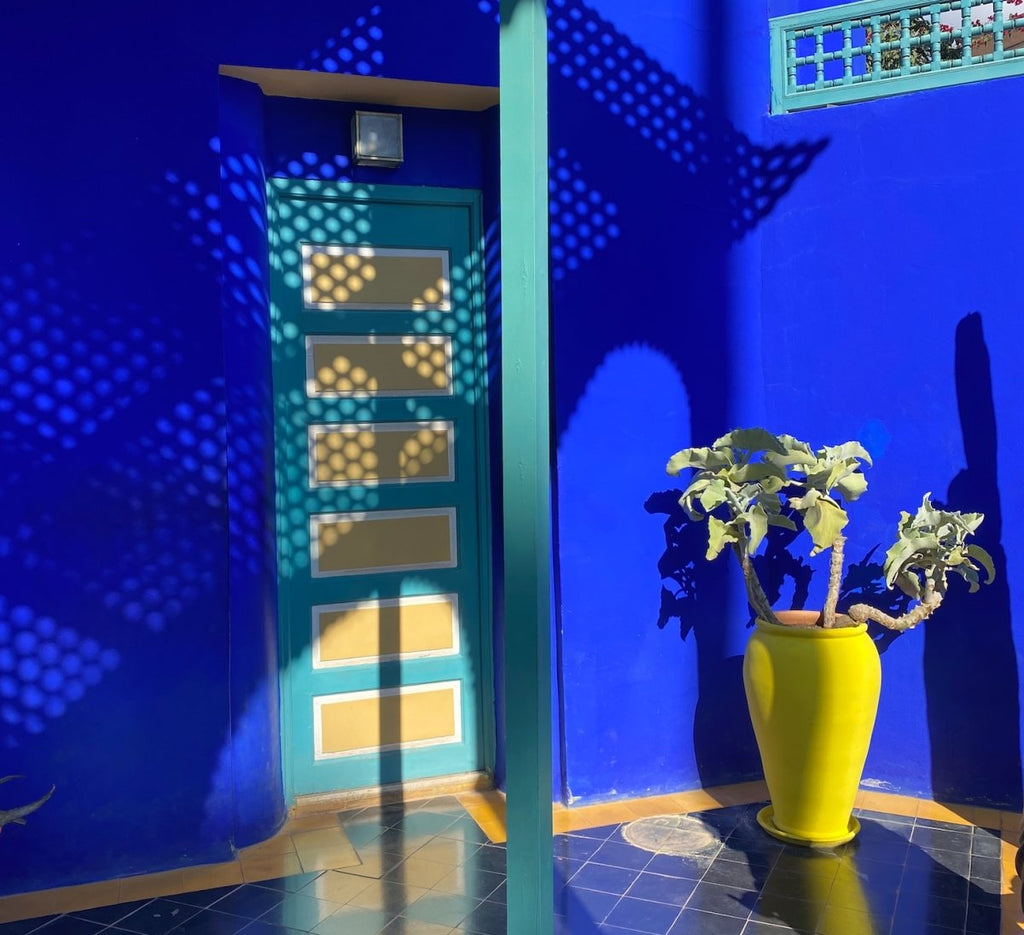 You may have seen on socials that we were on a buying trip in Marrakesh last week. Our visit was primarily to meet with the craftspeople who make our baskets, leathergoods and tassels, and to meet new ones who make embroidered textiles. 
But of course, being creatives and adoring colour, we had to visit the
Jardin Majorelle
in our free time. This iconic blue shade is seen all over the city, in ceramics, fabrics, tassels, tiles and paintings. But most famously in the garden where Yves Saint Laurent lived. 
French artist
Jacques Majorelle
 visited Marrakesh in 1917, falling in love with the beautiful city. Having purchase some land he commissioned architect Paul Sinoir to build a unique house for him - quite cubist in style. Having been inspired by the bright ultramarine blue used in Moroccan artworks, Majorelle painted the walls of the garden and the house in the famous colour. 
Some time later, designer
Yves Saint Laurent
took over the property, restored it and lived here for years. In fact his ashes were scattered amongst the gardens upon his death.
The Jardin Majorelle, not to mention Yves Saint Laurent's museum, are now a must-visit destination in Marrakesh. 
There is no way we could come back from our trip without introducing a Majorelle Blue product. We got to work with our basket co-operative to create the perfect shade of blue leather which is being made into a glorious new basket and pouch combo. The rich, intense colour is perfect for Summer. How incredible does it look with Electric Pink thread?! We can't wait to show it to you.