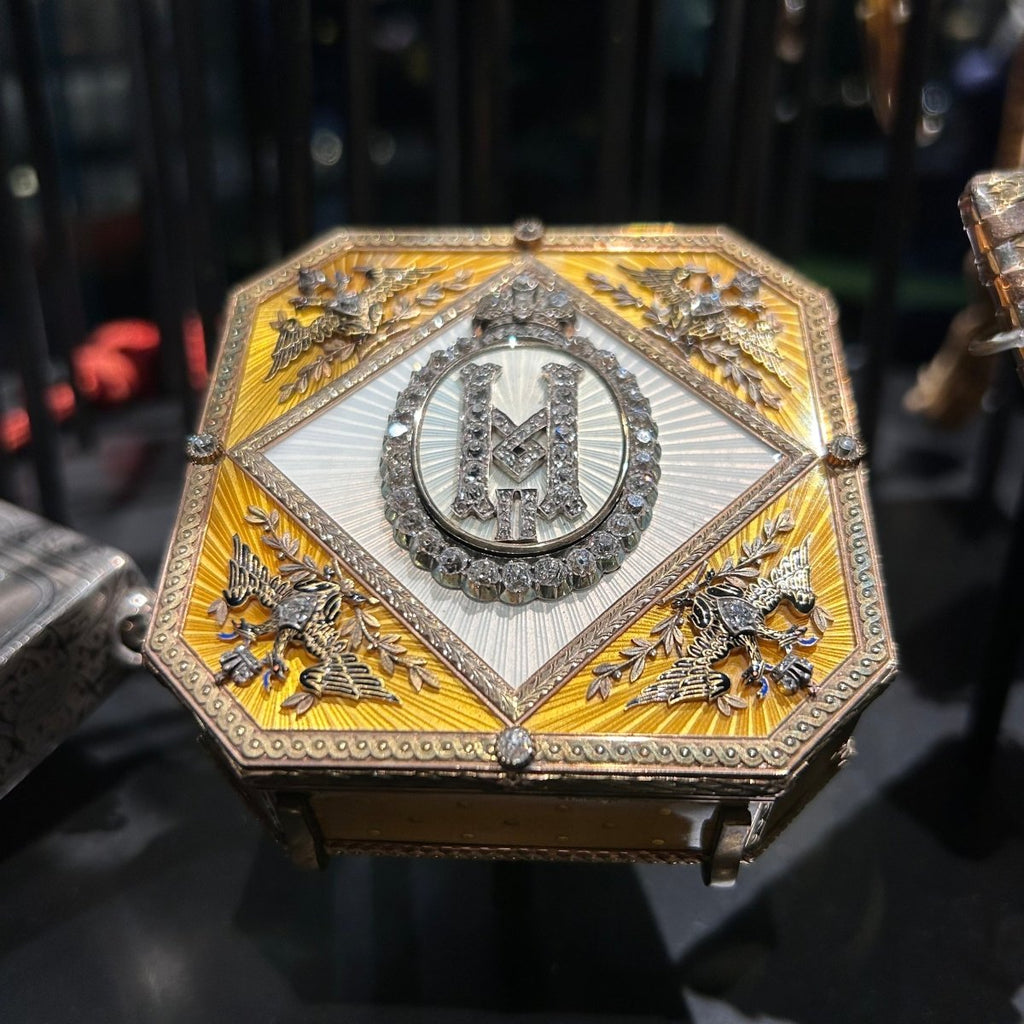 We know monograms from across centuries are all around us in London because we see them all the time.  However there's a huge treasure trove of antique monograms hidden away in the archives of the Victoria and Albert Museum.  The collection totals over 4,800 examples of monogramming, ranging from prints of typefaces to priceless jewellery and lots in between.
The Initially London team spent an afternoon leafing through boxes of materials in the utterly wonderful V&A archive, learning and getting creative inspiration from hundreds of years of monogramming. 
Some of the most impressive monograms are found on the building itself.  We love the VA "couples" monogram found throughout the museum:
The museum was built by Queen Victoria to house all of Prince Albert of Saxe-Coberg's collections and his monogram is also found throughout the museum:
But of course she was the Queen so Victoria's own monogram is also prominent, including in the gorgeous floor tiles throughout the museum:
The archives themselves are immaculate and inspiring. We were brought 5 boxes of documents to leaf through all afternoon.  Some of the items were so old and fragile they needed to be propped up on cushions to avoid straining the bindings, or foam wedges to avoid bending or cracking them. 
It was fascinating to learn about early typefaces created by woodcarvers in the 15th and 16th centuries for book making.  These typefaces provided the patterns for printed, engraved and embroidered monograms in later centuries.  
The V&A archive is incredibly well organised, allowing us to research each item by typing it's ID number in to the website's catalog on our phones.  The story of each item came to life in our hands. It's a great tool if you are researching a design topic! 
As these designs are so old, they are out of copyright so we have the ability to recreate the alphabets in our studio.  Clarissa, our head of digitising, will be busy recreating them in our graphic design software so we can embroidery our own vintage monograms on linen napkins, towels and more.  Stay tuned!