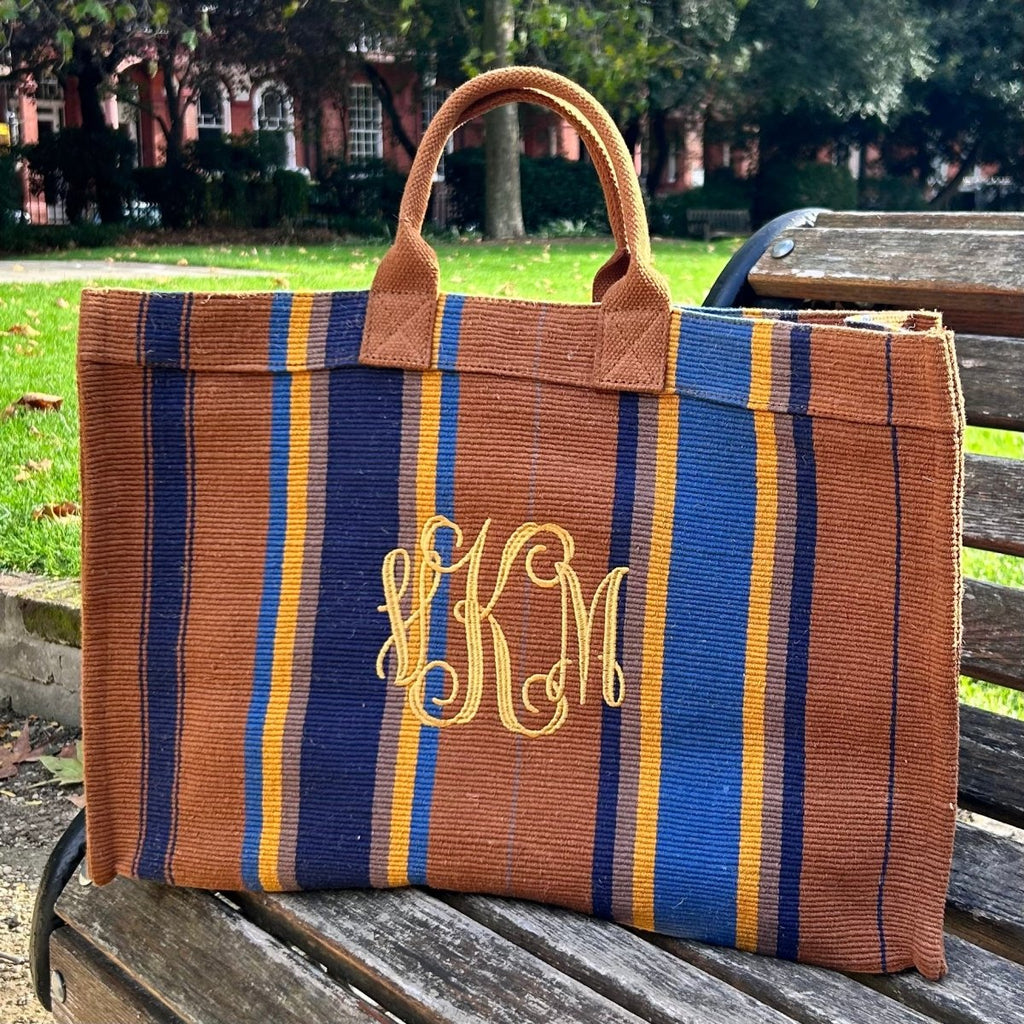 What's the difference between personalisation and monogramming?
There are countless businesses who will personalise your purchase as an optional add-on. 
But the technique is not always top notch and the typeface and colour options are pretty limited. 
Monogramming is Initially London's business and we take the personalisation process to another level.
It's all about the font styles... monogramming is where typefaces meet embroidery.
Typefaces have style and character, just like people. And finding the right match between the font style and the person is what makes a buying a monogrammed gift from Initially London so special.  
If you've ever visited our studio, you'll know that we are absolutely font-obsessed and we have hundreds of font style options in our library. It's rather overwhelming. 
So we built a really fantastic monogram design app on our website that distills our font library down to "just" dozens of our favourite font styles and thread colours.
You can sit for ages experimenting with them all, or you can create the perfect monogram for your purchase in just a few quick clicks of the mouse.  
What's underneath the monogram?
To make a gorgeous monogrammed gift, you need to start with a great product at a fair price. Finding classic accessories, heirloom quality linens and unique gifts that wear a monogram well is our specialty. 
We've been filling our stock room with all the old favourites and lots of fun new products too.  No matter who is on your gift list, we've got a few ideas to show you.
So pop over to our website and check out all the
Gift Edits
we've put together to make shopping easy.