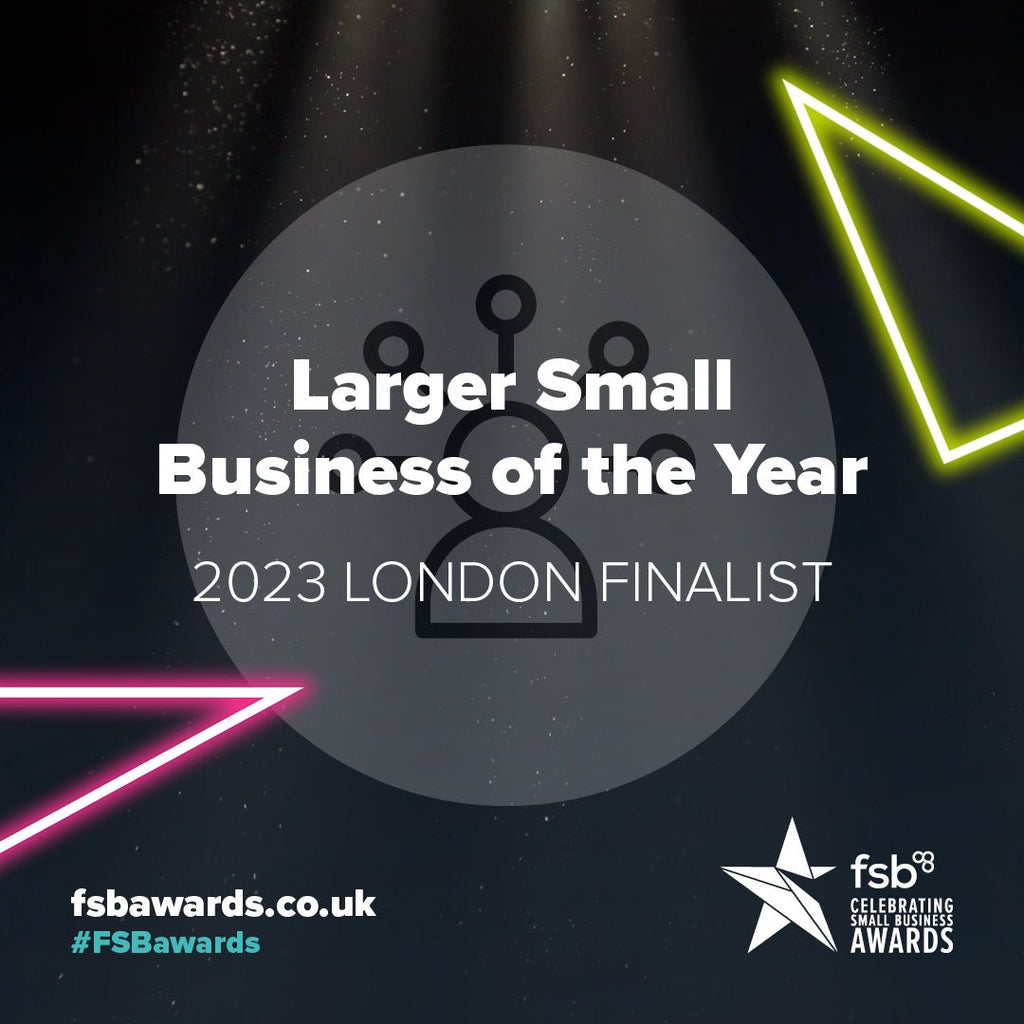 We are overjoyed to be a finalist in the 2023 Federation of Small Businesses (FSB) Small Business Awards in the Larger Small Business of the Year category. This award "celebrates the larger small businesses who have expanded to 10-100 full and/or part-time employees while demonstrating strong revenue, retaining service level standards and employee retention records."
Needless to say, as our business has grown over the years, the team that does all the work has been the engine that drives the business's success. We are so lucky to have a talented, hard-working and committed team who go the extra mile for every one of our clients.  A passion for embroidery, textiles, design and of course monogramming is something the whole team shares, and that shows in the quality of their work.
We are so grateful to the FSB for recognising that passion and hard work.  We'll be attending the awards lunch at on Monday 27 March with huge pride and excitement about meeting the other finalists in all the awards categories.  
This time last year we were a winner in the Best Digital / Ecommerce Business of the Year category which was an exciting recognition of what we've achieved.  Monogramming has historically been a cottage industry but we've made it a modern, Ecommerce-based design experience accessible to the whole world. 
We don't always win the awards we enter, but the awards entry process is a very useful way to stand back from the every day running of the business and look at it from the perspective of an outsider.  It makes us articulate our strategy, fine tune our goals and celebrate what we achieve.  If you run a small business and you haven't yet entered the FSB Small Business Awards, you're missing a trick.