Cheddar Gorge-ous Cheese Board
BH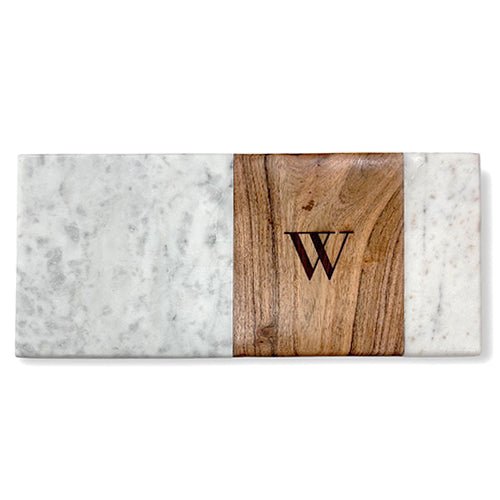 DESCRIPTION
Marble and teak go together like cheese and crackers, so we are delighted to introduce our Cheddar Gorge-ous Cheese Board made from both. 
We will laser etch your monogram design on the teak plank to make a gorgeous and personal gift for the cheese lovers in your life.
Monogram Design:  The W in the image below is Bodoni font.
Dimensions:  39.5cm L x 18cm W x 1.5cm D.
Care Instructions:  Hand wash only with mild soap. Do not soak. Do not put in dishwasher. Rub the teak periodically with vegetable oil to keep the finish bright.
Item added to your cart