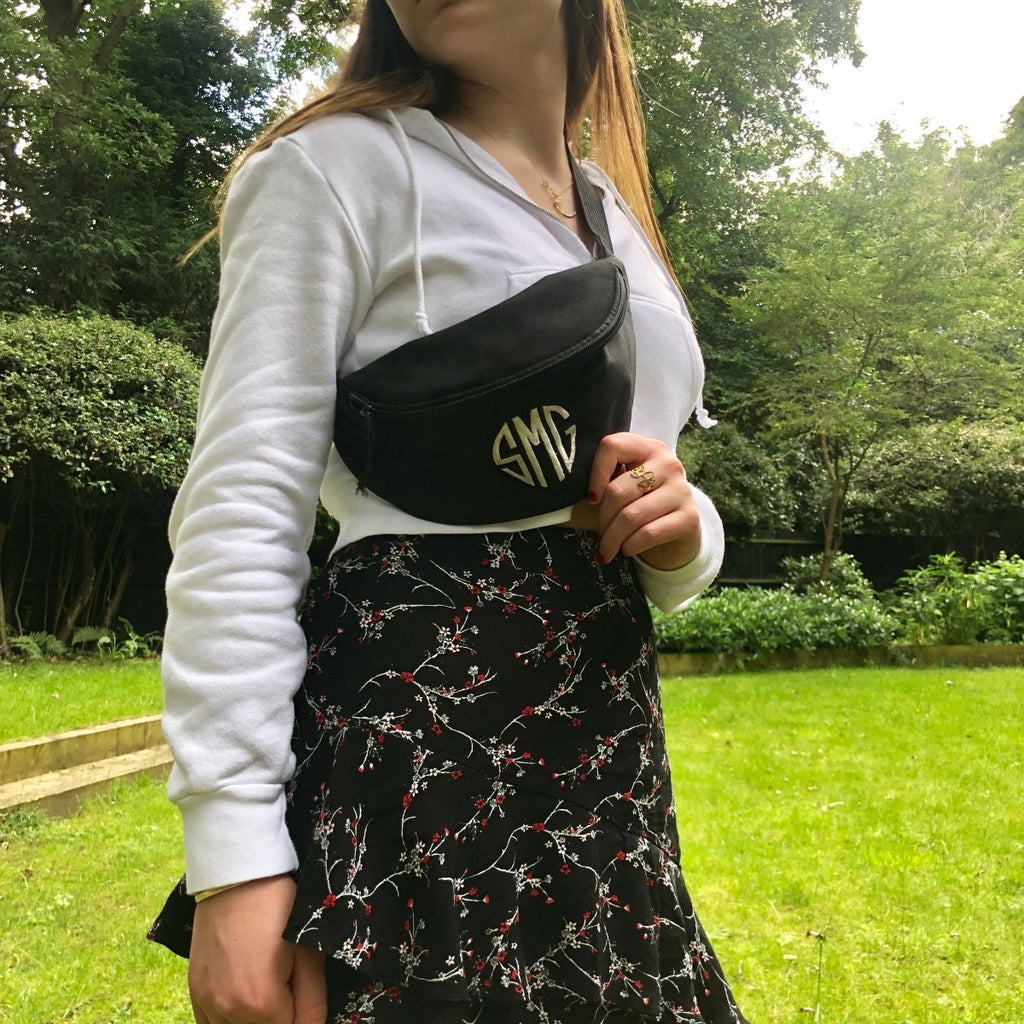 Glastonbury, Bestival, Lovebox, SW4, to name just a few... British summer time has become synonymous with a huge range of music festivals around the UK. 
Whether you're a front-row frequenter, unafraid to brave the loo queues and muddy tents, or more of a 'glamping' sort, Initially London has some gear you might want to take along.  
1. Festival Bum Bag - £25
Recently dubbed 'the planet's most sensible accessory' by Karen Dacre in the Evening Standard, Initially London's take on this classic festival staple allows you to make it your own with a bold bespoke monogram.  Wear it over your shoulder or around your waist to ensure that your phone, cards, keys and what-not are always safe and dry. A monogrammed bum bag ensures that no one will accidentally lay their mitts on your very own stylish number.
2. Clerkenwell Card Case - £25
With painfully long drink and food queues, always have your cards organised and ready when you finally make it to the front with our Clerkenwell Card Case.  Tuck it in your pocket or clip it to your backpack, bum bag or belt loop to ensure you've got your cards and cash to hand and avoid the panicked rummaging around for your essentials when you need them most. With your initials across the front, should a disaster occur and you part ways with your stylish and super-useful number, someone may just know where to find you again!  

3. Insulated Drinks Bottle - 500ml size £25, 1000ml size £30
In between the dancing, drinking and sunning, it's super important to stay hydrated... and don't even think about single use plastic water bottles at Glastonbury this year.  Did you know single use plastic is banned at Glastonbury 2019?  A personalised bottle ensures that you always have a cold (or hot) drink to hand, in flashy style too.  Whether you'd prefer a flip-straw lid or screw-cap, large bottle or small, colourful monogram or subtle - Initially London has you covered.  
 4.  Turkish Hammam Towel - £35
Lightweight, quick-drying, versatile... three words to describe our 100% cotton Turkish Hammam Towel.  You really can't manage without one or two of these because they're much more than towels.  Use it as a picnic blanket, wear it as a sarong, reach for it as a light layer on a cool evening, and be sure to monogram it so it doesn't go astray.