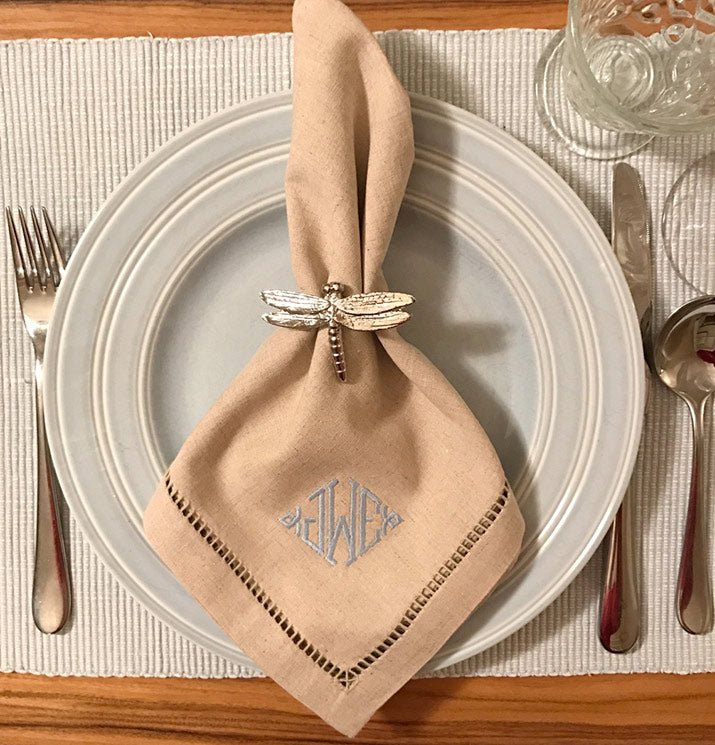 Why Cook?
Who has time to throw a proper dinner party these days? By the time you plan a menu, do the shopping, cook and clean up afterwards, you've lost two days of your life. But eating out can be loud and often cumbersome with respect to speaking to all your guests rather than just those to your left and right. And it's expensive too.
With so many places to pick up great prepared food these days, we're advocates of the cheat's dinner party. We are a Chelsea-based company so we thought we'd share some of our favourite neighbourhood places to pick up gorgeous food that only requires cooking, reheating or unpacking on to a plate. Even if you're not from the area, these shops are worth the trip.
Finn's on Chelsea Green
This little shopfront offers the most wonderful meals to take away, with the menu changing every day. You can buy from the counter or you can arrange catering in advance. They will even fill your own casserole dishes. Finns also do great freezer foods for easy weekday family meals.
Ottolenghi on Motcomb Street
It never stops surprising us how so many salads, mains and desserts can be arranged so beautifully in such a small space. We've tried everything here (literally) and it's all delicious. An assortment of Ottolenghi salads alone makes a hearty meal, though a few slices of the roast beef or salmon can't hurt.
Baker & Spice on Milner Street
Practically our neighbour and much loved by us for years and years. Baker & Spice is a neighbourhood institution but known far and wide for its excellent coffee, cakes, salads and prepared food. They have a wide range of food for take away on the day, but will also cater with advanced notice. Everything is fresh and delicious and once you've transferred their food on to your serving platters, no one will know you didn't make it yourself. We also love their pantry selection including olive oils, spiced nuts, little cellophane bags of fresh eggs, teas and more.

The Grocer on Kings Road
A little treasure trove of freshly cooked food made expressly for re-heating at home. Their clear packaging allows you to see exactly what's inside, which is basically really lovely food made with artisan ingredients. Whether you're cooking for two or twelve, the Grocer will ensure that you spent very little time in the kitchen but still produce a stunning meal. We love their soups and pasta sauces for quick family meals too.

L'Eto Caffe on Kings Road and Fulham Road
If you've ever walked past L'Eto, you can't help but notice the stunning display of gorgeous cakes and tarts in their window. And you might think it is just a bakery. However, they have a full menu of breakfast, lunch and early supper options including inspired salads, risotto, salmon and lots of other gorgeous things that package up nicely for takeaway. And you won't forget dessert because you can't help admiring the display as you head for the door.
Maroush on Beauchamp Place
You could go to Maroush and order for takeaway, or you could have their van deliver everything to your house for free at a time you specify, all piping hot and ready to tip on to serving plates. You can probably guess which option we choose. The hummus, falafel and Maroush salad are great starters; anything from the charcoal grilled menu is a perfect main course. If you can summon the energy to put the kettle on, you can eat one of the little honey treats that Maroush gratuitously adds to your delivery on a saucer with a cup of mint tea. The perfect end to a perfect and easy meal.
Luigi's Deli on Fulham Road
If you can bring yourself to boil a pot water, Luigi's can do the rest. This classic Italian deli sells pasta and sauces, charcuterie and cheeses that make an easy but impressive meal. You can pick up the Chianti here too.
But You Can't Avoid Laying the Table
One way you can add your personal touch to a meal cooked by someone else is to lay a gorgeous table. Our monogrammed napkins and placemats make an incredibly elegant statement and can be used over and over again.
Pre-Washed Linen Napkins – £10 each including monogramming
These soft and silky napkins look nice even when they haven't been ironed… and why waste time ironing napkins. They come in white, grey and natural and look great with any style monogramming.
Linen Hemstitch Napkins – starting from £50 for a set of four
For more formal lunches or dinners, we offer white and beige hemstitch linen napkins in two sizes, the 50 x 50cm version for lunch and a 60 x 60cm dinner napkin.
Linen Hemstitch Placemats – £50 for a set of four
If you've got napkins you love, why not embroider some crisp linen hemstitch placements in a coordinating thread colour: