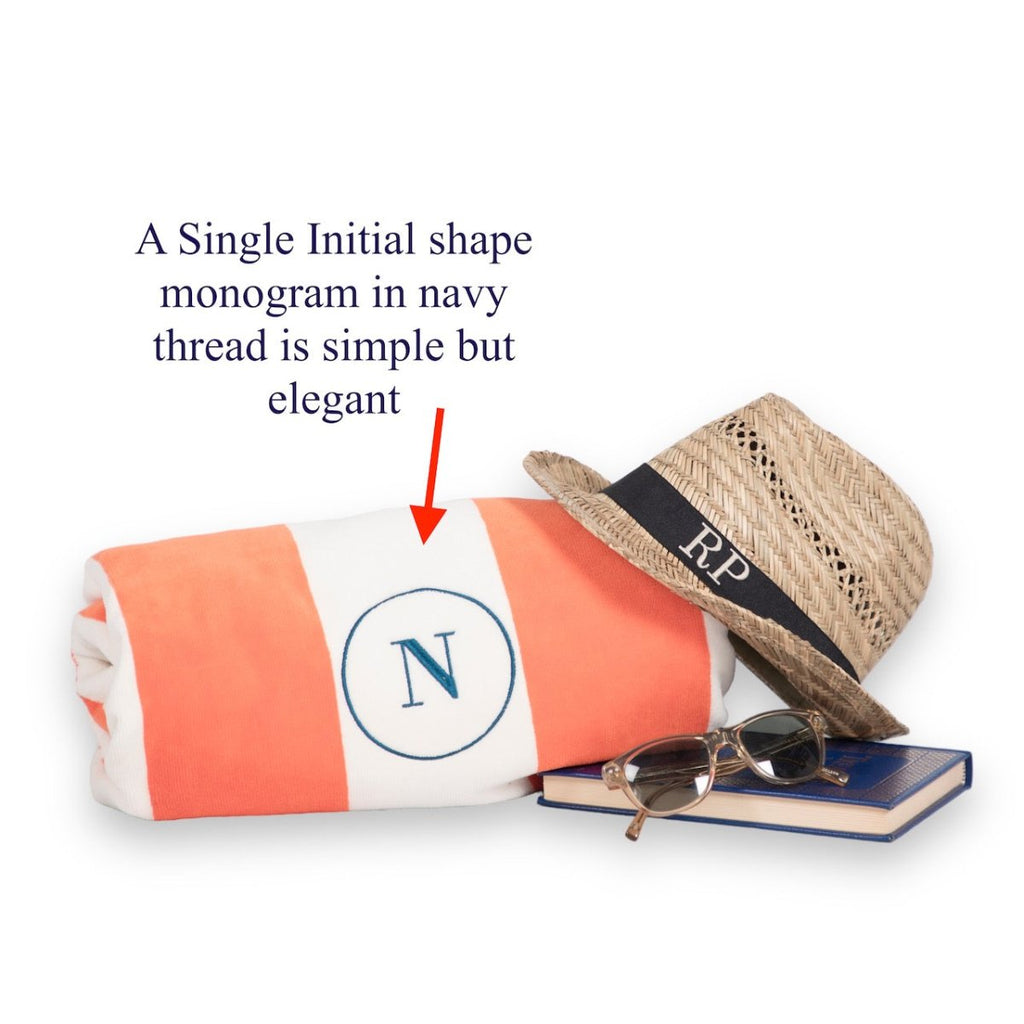 Sunday 18 June is Father's Day...
Whether it's a father, grandfather or father-figure that deserves a bit of gratitude, let us help you navigate the difficult terrain of buying a gift that is sure to delight a hard-to-shop-for man.
First, browse our carefully curated Gifts for Men edit for plenty of gift ideas that are practical, useful and stylish, and accessibly priced too.
Then add a monogram to show him that it's a one-and-only gift for a one-and-only man. The monogramming is always included in our product prices.
And as always, we are delighted to monogram your own goods if you prefer to bring us something special you've purchased elsewhere.
Monogramming for Men: A Style Guide
To help you design the perfect monogram, we've put together this style guide with our top tips for creating a masculine monogram that is sure to impress.
In General, Subtle is Safest
While we're certainly in favour of a loud and proud monogram, a small design in a discrete position is sure to please even the most unflashy of men.  
 Consider putting a monogram in unconventional places: 
- under the collar of a button down shirt
- on the neck strap of a bow tie
- on the calf band of a sock
- on the cuff of a shirt sleeve on the arm a watch is worn on
- on the side or back of a baseball cap
- in the corner of a handkerchief
- along the zipper of a wash bag or duffle bag
 Our monogram design app will suggest what we feel is a good size and place for a monogram, but we are delighted to accommodate other placements and size guidelines to suit the person, item and occasion. 
Thread Colour Choice
While there are always those men who love neon orange, we generally suggest using soft thread colour choices such as:
- Tone-on-tone, as shown on the black leather Ledbury Wash Bag above
- Same shade but several tones lighter or darker, a shown on the navy Marylebone Notebook below
- White, navy blue or charcoal grey thread works well on almost anything
Font Style Choice
The font style conveys personality that should match the person you are gifting. Which is why we give you the opportunity to scroll through dozens of fonts and preview your design on our monogram design tool. 
To save you a bit of time experimenting, we've recommended some font styles based on some broad personality traits and characteristics. 
Traditional Fonts for Traditional Men 
Copperplate
Bodoni
Single Initial Monogram
Modern Fonts for Techie, Mathematical Men  
Circle Monogram Font
Kabel
Niagara
Fonts for Creative and Sporty Men
Schoolbook
Typewriter
Athletic