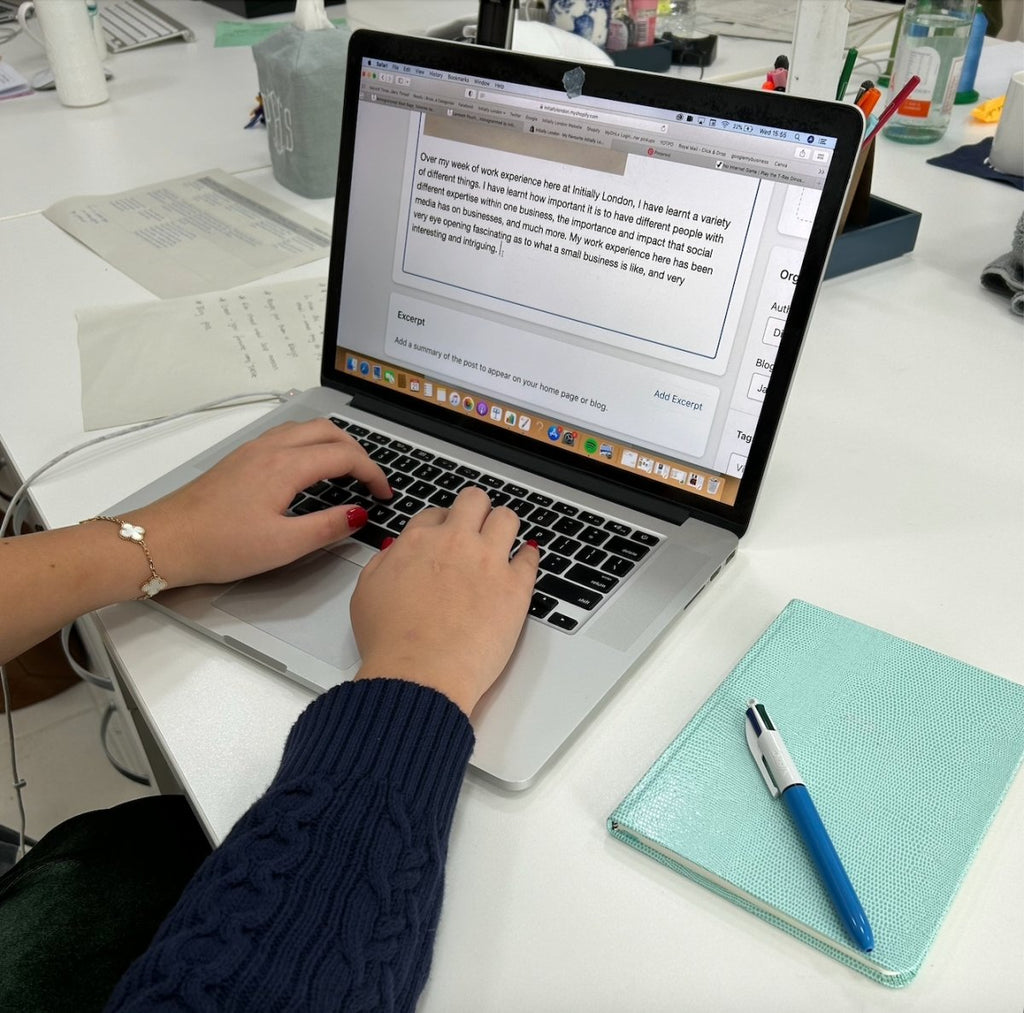 As a student who has just finished her GCSEs, I think that my two favourite products from Initially London are the Lambeth Pouch, and the St James Wash Bag. These products are my favourites because they are extremely easy to personalise, they can fit lots of things inside them, and they look very smart, and even smarter once your name, initials, or picture has been embroidered onto them.
The Lambeth Pouch is great especially when you're on holiday, because you can see the contents that you are keeping inside the pouch because the majority of it is clear. It certainly helps me keep my bag organised, which is very useful when I have a big bag with lots of stuff in! You can easily monogram it with whatever you want, whether it's customised with your name, or embroidered with the name of a country, or even monogrammed with the name of a sport. Another benefit of these pouches is that when you are flying, the Lambeth Pouch is also very useful because you can have a pouch for each person flying, and you can monogram everyone's initials onto the pouches, and then passports can easily be kept in them. This makes travelling a lot easier, and less likely to loose your passport!
The St James Wash Bag is very useful for when you travel, and it is especially handy for me, because I am at a boarding school, so I go back and forth from home and school very often. Using these wash bags makes it much easier for me to bring my toiletries from home to school and from school to home. It is also a very smart wash bag, because in my opinion, I think that products that are monogrammed with your initials are very elegant. 
Over my week of work experience here at Initially London, I have learnt a variety of different things. I have learnt how important it is to have different people with different expertise within one business, the importance and impact that social media has on businesses, and much more. My work experience here has been very eye opening fascinating as to what a small business is like, and very interesting and intriguing.