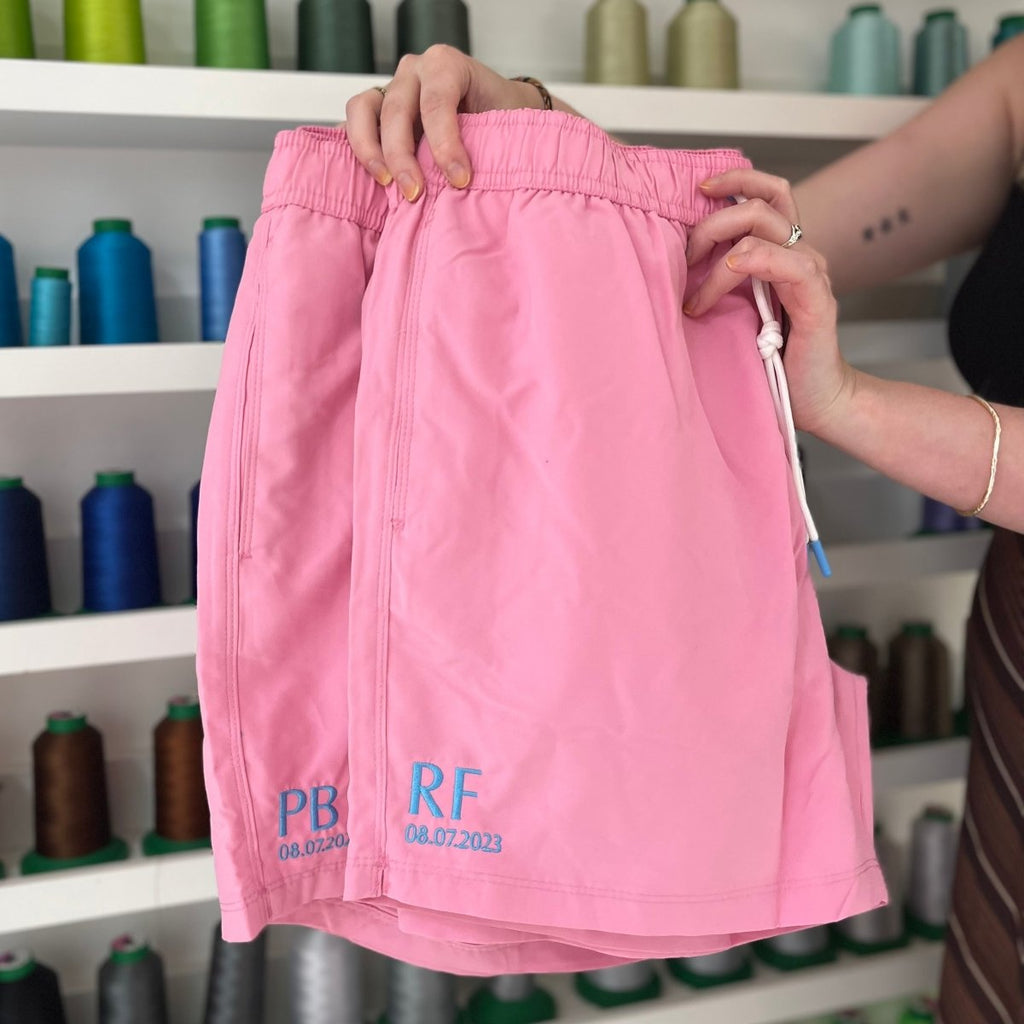 Our bring-your-own Embroidery service has been super popular this year, and we wanted to show you some of the highlights, giving you some ideas of what you can bring in too. 
Left to Right:
A Bride's Wedding Morning PJ's for her Bridesmaids, embroidered in our intertwined Monogram Chic font style in two shades of green thread.
These green Golf Jackets were embroidered with a huge, illustrated design on the back, taking over 3 hours to sew.
A thoughtful Father's Day gift where the child's drawing was embroidered on a tee, to be treasured forever.
From left to right:
A pair of Men's PJ trousers, personalised for a Bat Mitzvah in a gradient of thread colours.
A Jelly Cat Bunny, personalised in Sweetheart font, making a super cute baby gift.
Wedding day trunks embroidered for the Groomsmen, with initials and the wedding day date. 
From left to right:
Another Groomsmen project, this time shirts, with a tropical palm tree to signify the overseas wedding location.
A Bride's denim jacket is a fun way to add personalisation to the Hen Do.
Working alongside a local business, Pickles Vets, adding their branding to their uniforms.