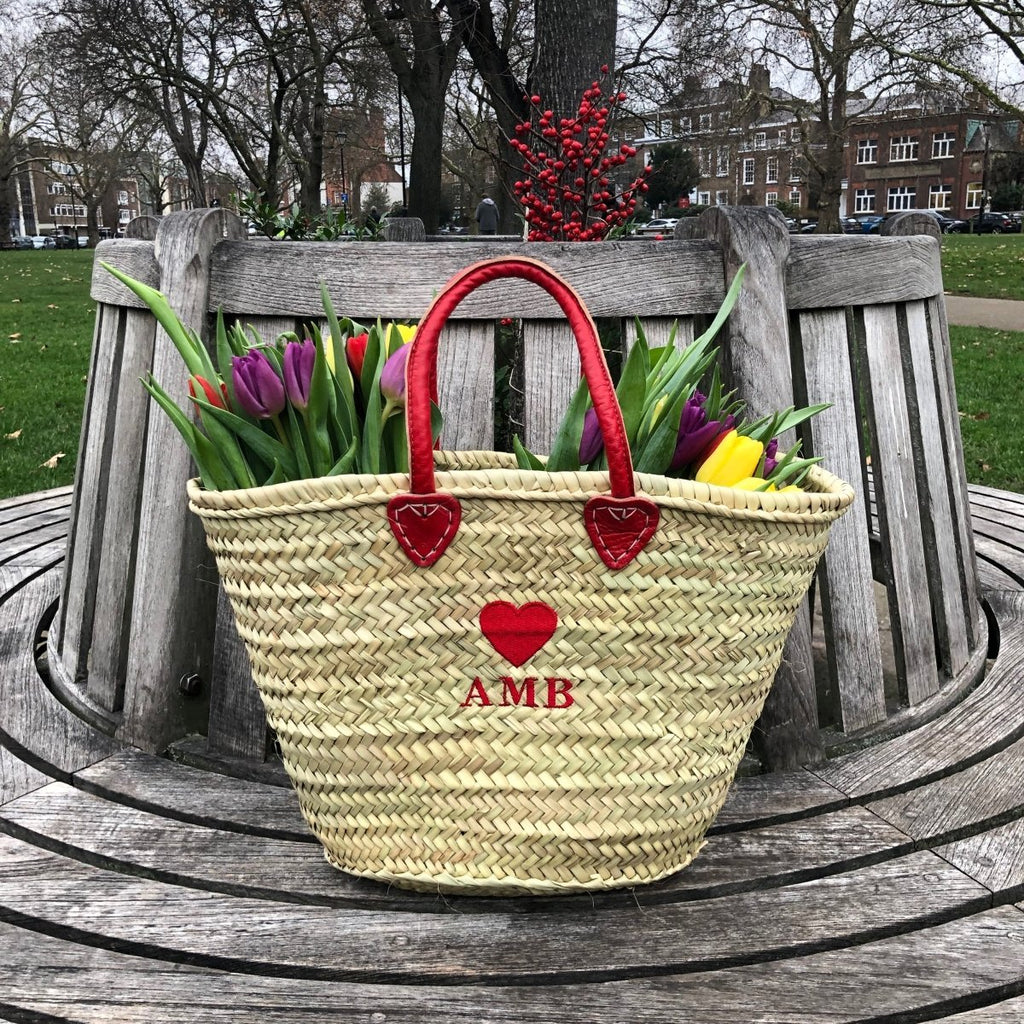 We're Feeling Romantic
With Valentine's Day around the corner and wedding season in sight, we're feeling just a little bit romantic.  
Maybe because monogramming itself is quite a romantic notion... embroidering your initials on your belongings says they are things you love enough to make them yours and yours alone.
When you're giving a monogrammed gift, the act of discovering someone's full set of initials and transforming them into a graphic expression of their name and style is incredibly romantic.  Whether it's for a partner, a child or a friend, a monogrammed gift featuring one of our gorgeous font styles becomes a deeply personal keepsake.
Couples' Monograms
Monogramming for romantic purposes really comes in to its own for events like weddings, anniversaries and Valentine's Day because of a traditional monogram style called a "couple's monogram".  This style is straight out of
Emily Post's Etiquett
e book, the bible of American manners (though clearly not every American follows these rules!).
In this type of monogram, the couple's shared surname is placed in the centre of the design, the wife's first name initial is placed to the left and the husband's goes on the right.  Here's a fun example used on pillow shams for a couple called John & Ellen Wilson:
We have a number of great shape fonts that work well for a couple's monogram.  You can find them in the Shape Fonts tab in our monogram design tool.  Click on the Traditional box to see all our couple's monogram styles:
As you can see, some of these styles are chic and modern,
others are traditional and romantic with the letters wrapping around themselves like an embroidered embrace.  
Whatever your style, you will find that a couple's monogram works incredibly well on household items used in shared spaces like the bedroom, bathroom and kitchen.  
Monogrammed bath towels, pillow shams, cocktail coasters and table linen are all exquisite wedding gifts, gifts for new home owners, hostess gifts and, of course, indulgent little treats for yourself and your home.
And if you're not a couple?  Use this same style to create a personal logo with your surname as the centrepiece.  Put your surname initial in the centre and your first and second name (or maiden name if you've replaced your second name with it) on either side.  Voila.... your full name distilled to its essence and executed with graphic flair.