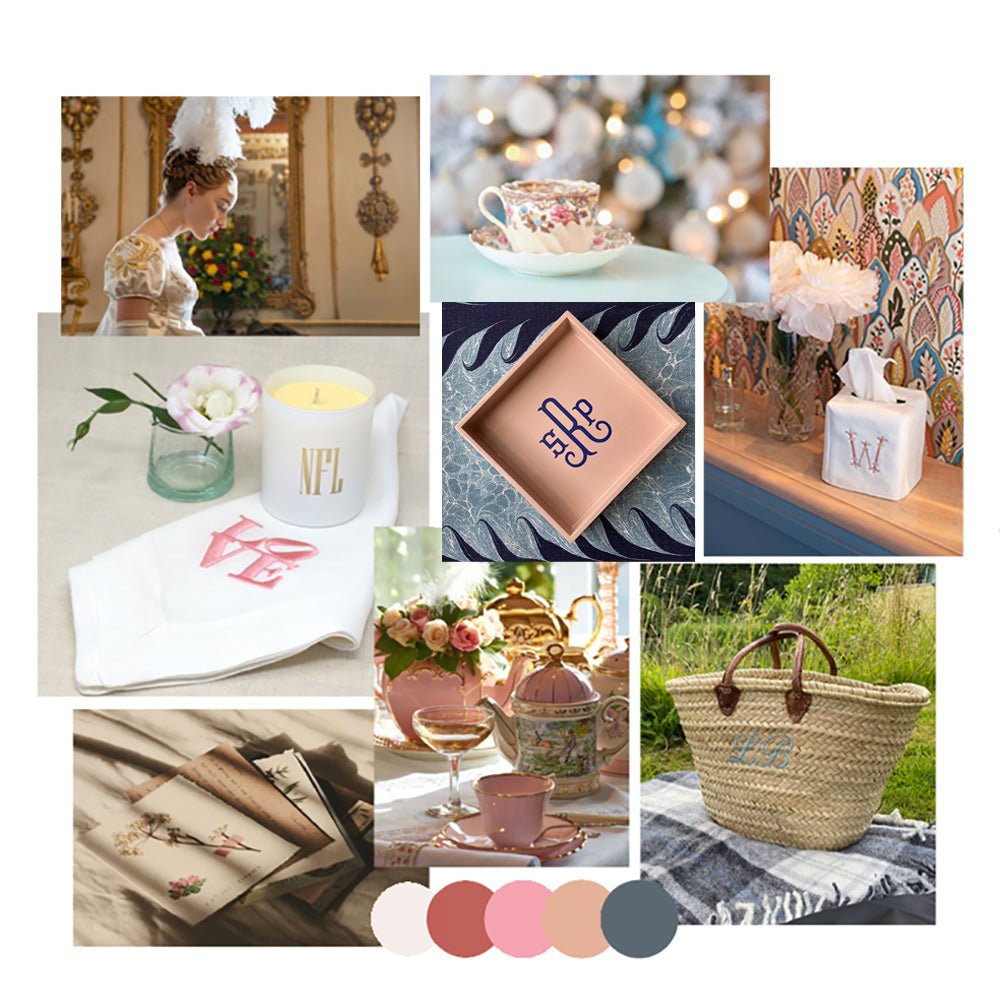 It seems the popular new Netflix series 'Bridgerton' has sparked a gorgeously new romantic trend, and team IL love it! With soft coloured lace, decedent tea settings and detailed embellishments. We are sure that
 romantic and regal-inspired pieces will be seen in fashion over the spring period (which will make a nice change to the loungewear we've all been living in for the past few months)! We love how it could also inspire some new monogramming trends too...
We've collated some of our favourite Bridgerton inspired pieces from our Initially London collections. With fancy monograms in soft colours, embellished velvet bows, and beautiful baskets just waiting to accompany you to a garden picnic! We are obsessed with the elegant, soft colour palette. We love to offer gorgeous products that allow our you to really show off your own style with the font styles and thread colours. We love it when you go bold, we still see combinations to this day that we have never seen before! 
With dining at home likely to carry on for a while longer, why not take on the style of simplicity, femininity and elegance in your table scapes? Have a virtual Bridgerton dinner party, our gorgeous linen napkins could be popped separately in the post to your dinner guests to let you feel that little bit closer. Or treat your loved one to a themed dinner on Valentines, ball gown and all!? We can also design bespoke couple monograms which look gorgeous on bedding and linens, perfect for valentines day!
 We will be showing you some more trend styles over the next few months to showcase how our products can really take on different characters when you get creative with the monogramming! 
.
Holly x