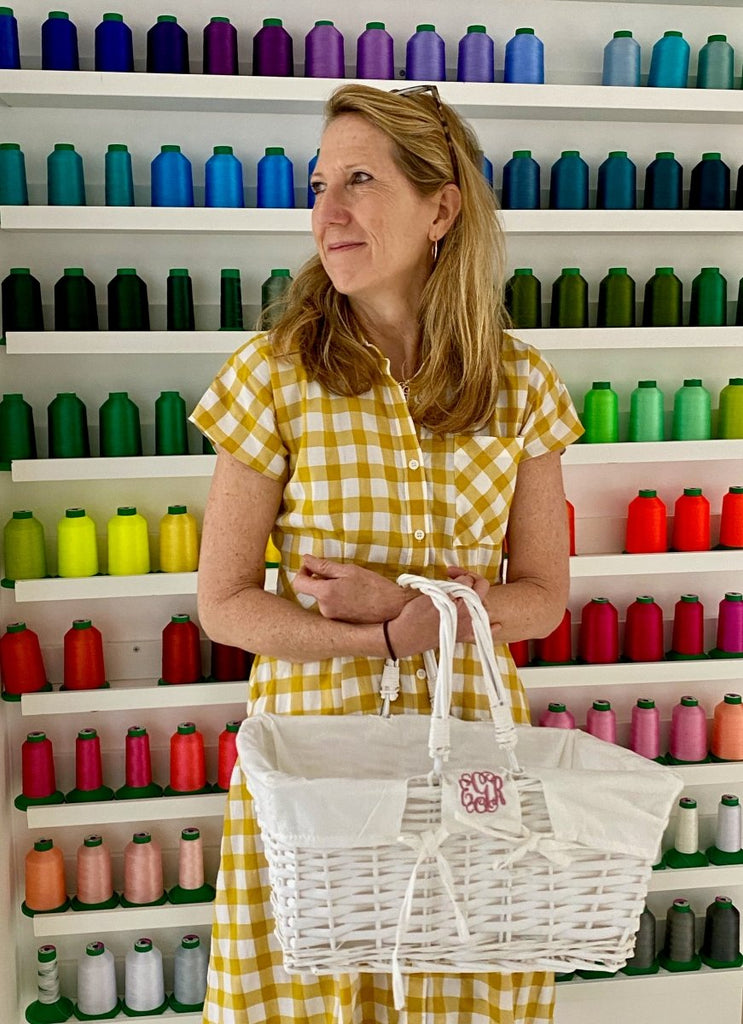 What a lockdown project we've been soldiering away on... we have relocated our business to a brand new headquarters.  You can now find us at 19 Heathmans Road in a huge, bright, ground floor studio / showroom.  We've been wanting to spread our wings for some time now but 2020 turned out to be the wrong year to do so.  
So we started 2021 with a plan to move and we're just putting the finishing touches on our amazing new space.  There is plenty of room for our brand new embroidery machine, our expanded embroidery team and some new team members in the admin department too.  
We'll be introducing the team property soon but in the meantime, have a look at the images from moving week to get a feel for the new vibe.  Can't wait for an opportunity to show you what we do, please do let us know if you're ever nearby.  The new address is 19 Heathmans Road, Parsons Green SW6 4TJ.
Huge thanks to the team at Firfield Property Services for redecorating the property so quickly and efficiently for us.  And best of luck to Rosie Fortescue Jewellery who is moving in our our previous office... it has been transformed to a sparkly pink wonderland.  We've left lots of good karma behind for her.
 Before the movers descended...
All hands on deck for setting up the furniture...
Starting to look like home...
We're happiest when the machines are humming...