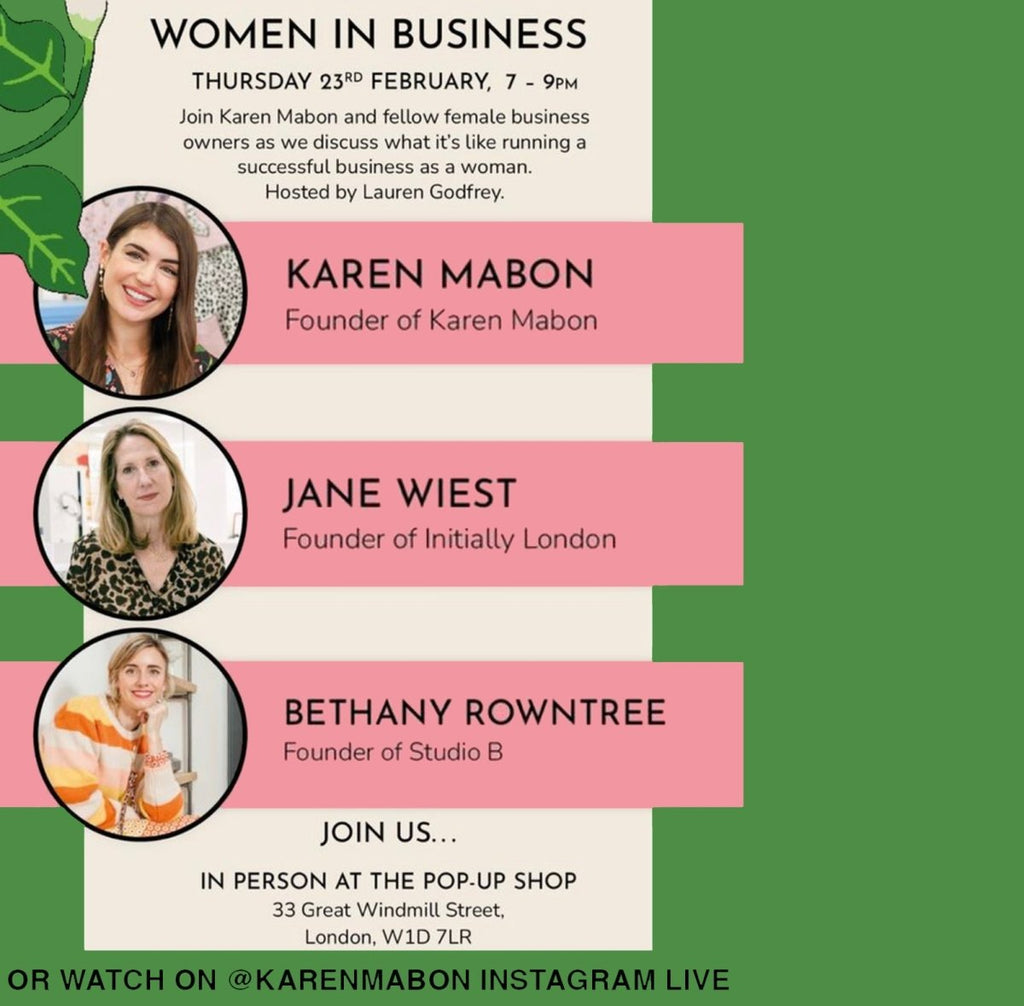 Join us for an evening of conversation between Pyjama designer, Karen Mabon and guests discussing what it's like to run a creative business as a woman.
Hosted by artist, Lauren Godfrey, our three panellists will discuss the inception of their brands, how they grew them and what challenges they've faced and overcome along the way. Hosted by artist, Lauren Godfrey.
On the panel we have:
Karen Mabon, Founder and Creative Director of Karen Mabon
Jane Wiest - Founder of Initially London
Bethany Rowntree - Founder of Studio B
There will be opportunity to ask questions at the end of the discussion.
Join us in person or online via Instagram Live.