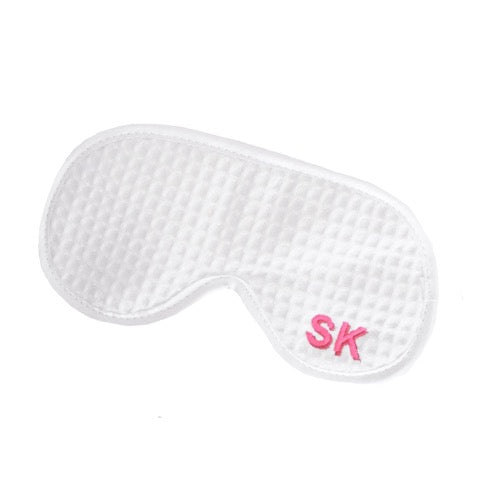 DESCRIPTION
Our gorgeous new White Waffle Eye Masks are a lovely post-box sized gift. With a luxuriously soft velvet lining, and velvet elastic strap. These make a great gift when paired with our Windsor Waffle Wash Bags, or Waffle Robes. Create a fabulous matching monogrammed bathroom set up!
Monograms Shown: SK is Shadow font in Candy Floss Pink and Electric Pink. Poppy is Ballentine's font in Lilac thread.
Size: 21cm width x 11cm height. Strap approx 30cm length un stretched. Standard fitting. 
Composition: Cotton white waffle, satin piping, with black velvet lining and elastic strap.
Care: Wash at 30 and hang dry. 
Item added to your cart