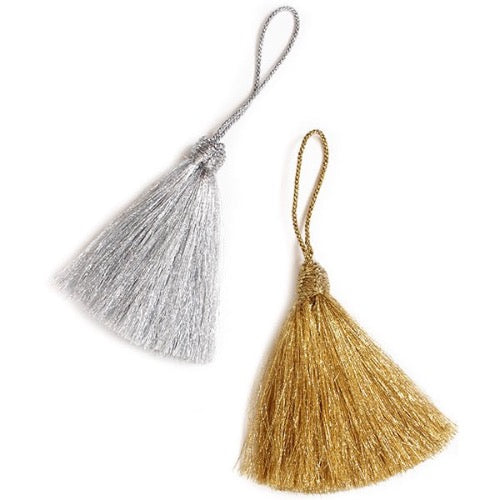 DESCRIPTION
The perfect accessory for one of our bags or baskets, especially when using metallic monogramming thread. They look particularly lovely on one of our baskets.  
These shimmery metallic tassels are handmade for us in Morocco. 

Dimensions: The Gold tassel is slightly larger, measuring approximately 20cm and the Silver measures approximately 15cm (excluding the braiding tie).
Item added to your cart