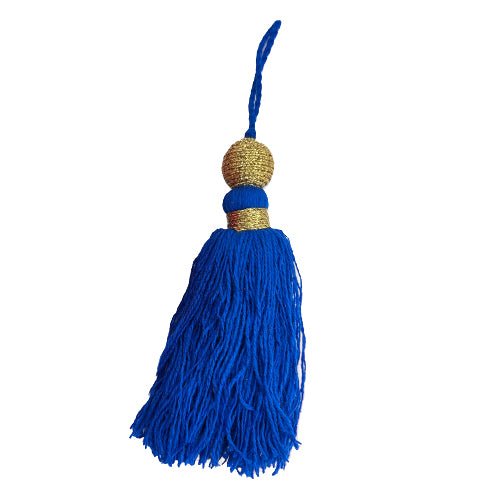 DESCRIPTION
Add a handmade yarn tassel or two to your monogrammed basket or bag to give it a little swing and extra colour.
Our tassels are handmade in Morocco and feature a crocheted detail at the top.  
Each tassel varies slightly due to the handmade nature of this product and can be trimmed to the desired length if you find it too long.
The large Multi-Coloured Tassel has red, orange and yellow as the dominant colours. The picture of the bag features our Neon Orange tassel with a cute grey detailing.
Item added to your cart