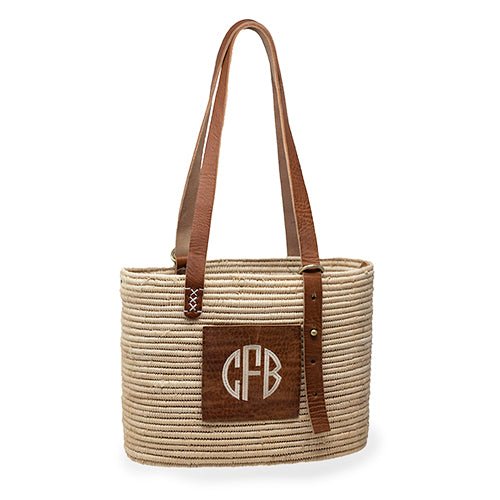 DESCRIPTION
Initially London's Richmond Rattan Bag features an open-top structure with a handy jute pouch inside. We designed this on a buying trip to Morocco where we fell in love with similar styles. Made from natural raffia, wound around a wire structure, with adjustable leather handles and accessories. We embroider this on the Leather Patch on the front of the bag, framing your monogram design beautifully. 
Monogram Used: Three Letter Circle Font in Linen thread. 

Dimensions: 25 W x 20 H x 10 D.
Composition: 100% Leather handles and accessories with a wire frame rattan body. The inner pouch is secured with brass poppers. 
Care: Wipe clean only. 
Item added to your cart