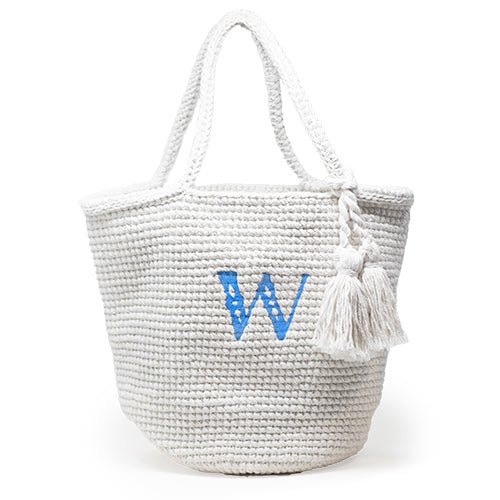 DESCRIPTION
The Carlyle is a foldable bucket bag that is crocheted by hand from 100% cotton in Marrakech. It's a fun alternative to a basket and can be machine washed to keep it fresh and white. 
We love the chunky quality of the cotton, it feels strong whilst looking quite understated. Great from day to night, for the beach, or around town, this is a versatile summer bag.
We love a single letter monogram on here to really get the beautiful quality of the stitches shown. 
Monograms Used: Charcuterie font in Cornflower Blue. 
Dimensions: 43cm width x 30cm height x 30cm depth. 
Composition: White Cotton. 
Care: Machine wash at 30 with whites, hang dry. 
Item added to your cart