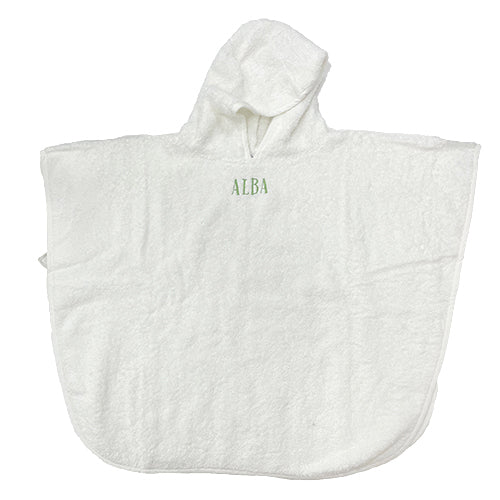 DESCRIPTION
Our Hooded Toddler Towel is made from super-soft cotton towelling which will help keep your little ones warm while they wrap up and dry off. The useful ties on the side of the towel, are great to keep in it place whilst they are drying off. 
The Hooded Towel comes in one size, 2-4 age. 
These gorgeous towels come from France and create a beautiful, personalised gift for any little toddler.  
Monograms Shown: ALBA in Pacific North West font in a fern thread. 
Dimensions: 80cm x 72cm. 
Composition: 100% Cotton Towelling. 
Care: Wash at 30 degrees. Do not tumble dry. 
Item added to your cart