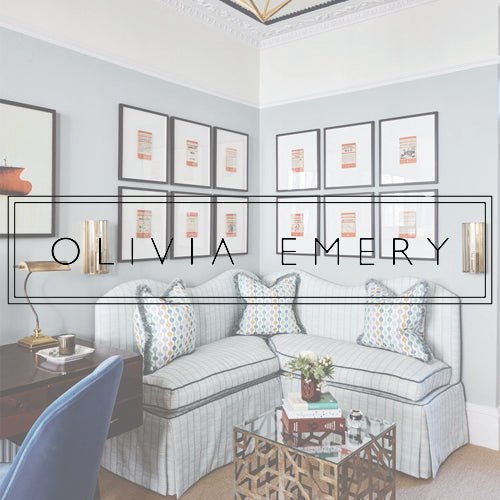 A huge part of our business here at Initially London is working alongside Interior Designers. This can include embroidery for property staging, products for marketing photoshoots and logo monograms for branding.
We have worked with the very talented Interior Designer Olivia Emery before and were delighted when she came to us for some more this Summer. We monogrammed some items for Olivia to spread her brand awareness when out and about on site and in client meetings. 
We digitised her logo for use both on the embroidery machines, and the etching machine. We absolutely love the elegance of it - how incredible does it look on the white water bottle.
.
This process usually takes just under a week, however we can often work to faster deadlines if needed. All we need in a good jpeg image of your logo, and everything else is done in house by our team. We can embroider and etch the logo on our own products, but also items you bring into us.
We love a challenge so do email us at bespoke@initiallylondon.com if you have any fun ideas.