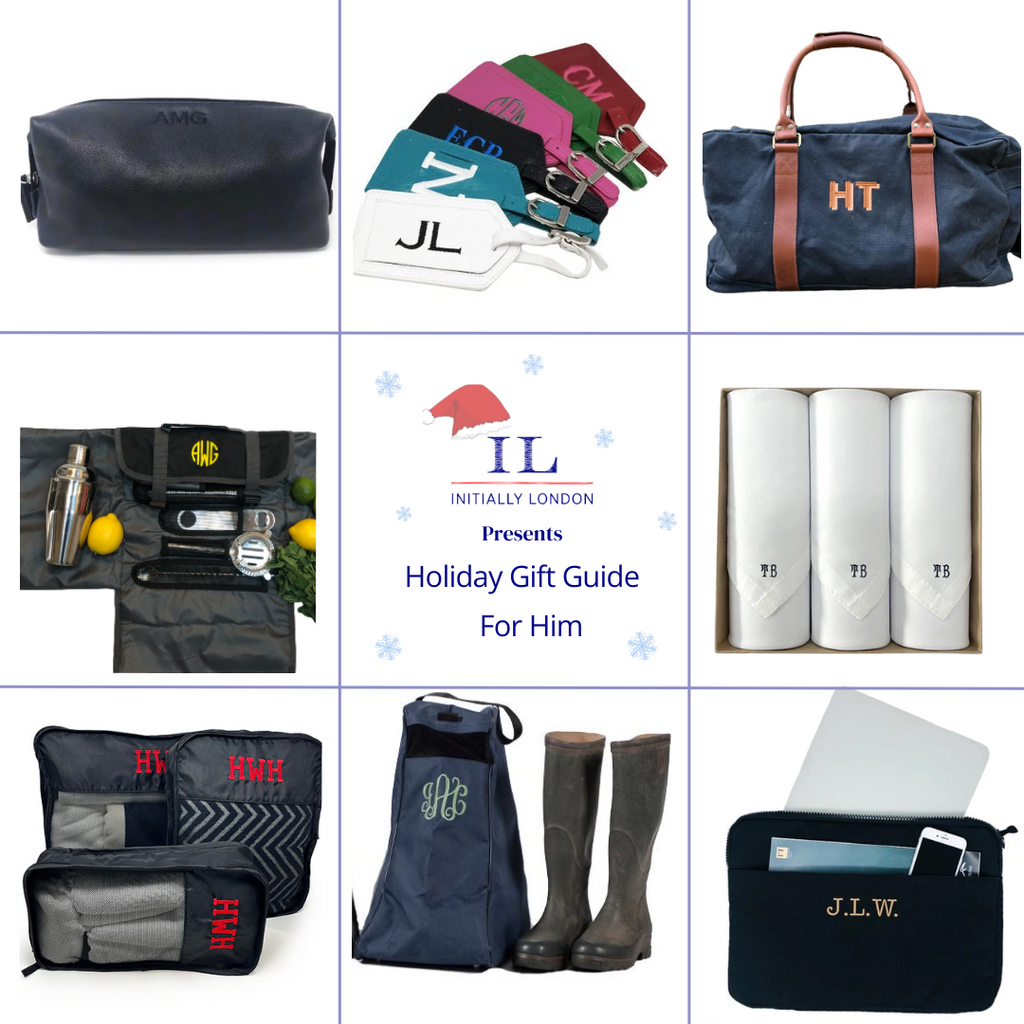 Season's Greetings!
It's high time to start your holiday shopping and we're ready to help. Finding the perfect gift for all the men in your life is probably the biggest challenge…they say they want nothing but so appreciate a useful gift.  
Ultimately the search for the perfect gift comes down to what feels the most personal. Which is right up our street:  we are here to add that personal touch with our monogrammed gift ideas. 
Have a look at our collection of the 8 best-monogrammed gifts for men. Monogramming can transform a simple, useful gift into an incredibly thoughtful one too. 
GIFTS UNDER £30

TRAVEL ESSENTIALS
Everyday Essentials for Men
CHIC ACCESSORIES 
This is the first of a series of gift guides tailored for everyone on your list. Keep an eye out for the next edition.. coming soon.
Happy Shopping!