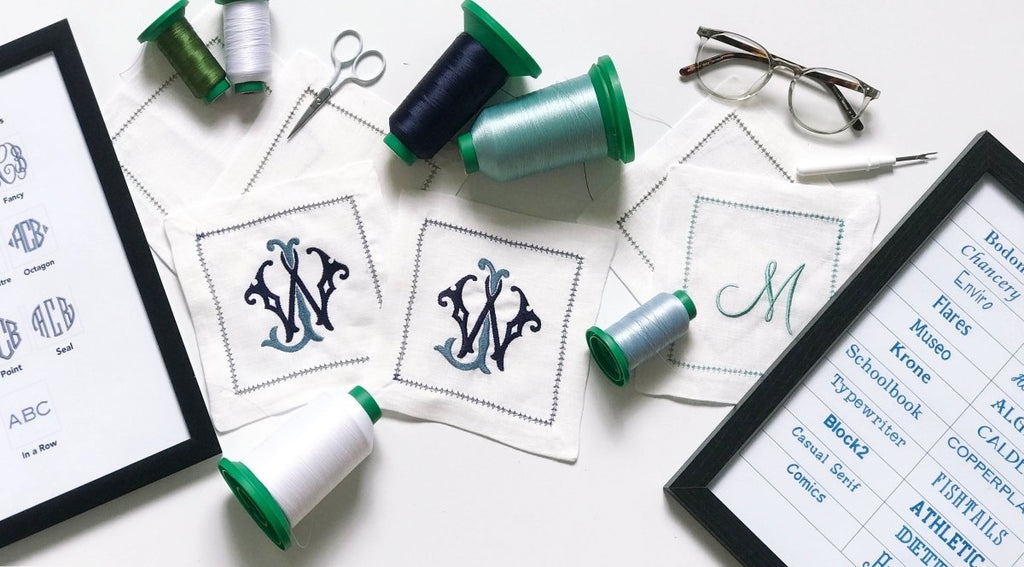 Join us at our Parsons Green studio for our first Monogramming Clinic event! On the 21st & 22nd of April, from 12 to 5pm both days. Please do just book into your time slot on the link here. 
Initially London believes everything needs a fabulous monogram! We encourage you to come to our Parsons Green studio with some of your own beautiful pieces, whether they are family heirlooms, favourite accessories or something new you have picked up for summer.
Our wonderful team will be on hand to help with font and thread colour choices, we have recently added new font styles to our collection so you can be the first to try them out.
As well as bringing in your own goodies to embroider, you can explore our new Summer collection and browse through our sample sale for some great deals. Enjoy complimentary UK shipping on any orders placed on the day.
We can't wait to welcome you back to the studio. To keep everyone safe we are running this event by appointment only, so please do book your one hour time slot in the link above. We do also please ask you to wear your masks. Of course, there will be monogrammed masks available to buy on the day!