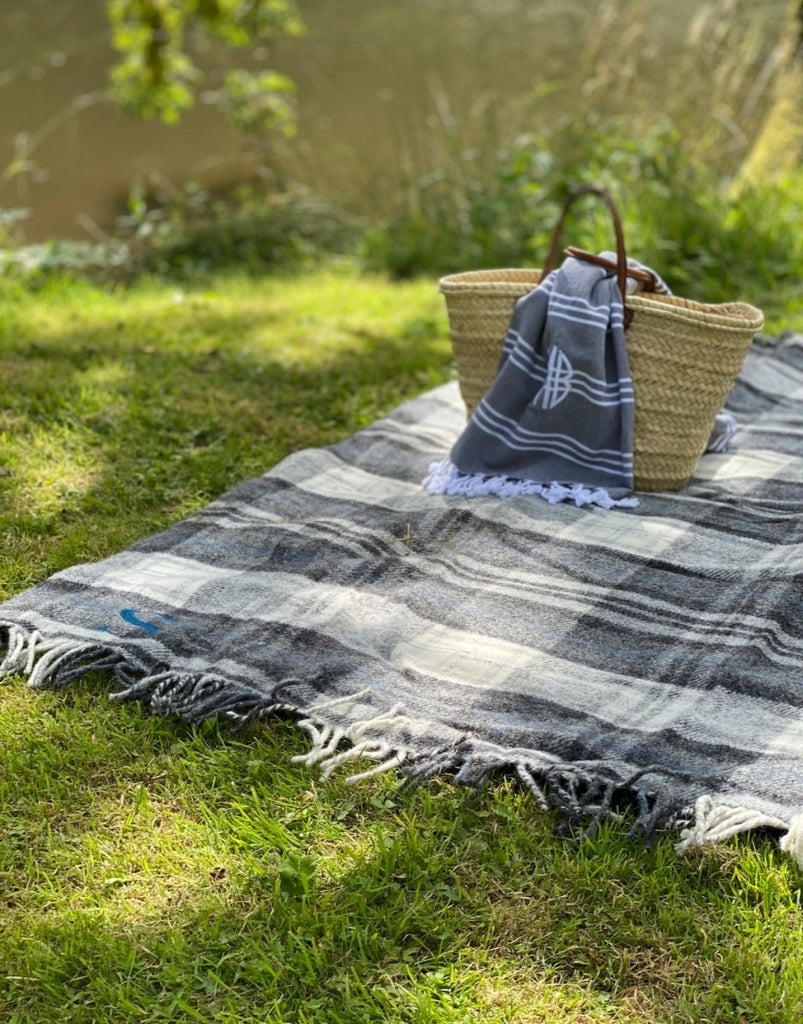 We are so excited that picnic season is just around the corner.
Our studio is based in lovely Parsons Green, where the parks are blanketed with the most fantastic daffodils. We love it when the daffodils bloom as it is the first sign of Spring and the promise of warmer days to come.
We are looking forward to being able to meet some loved ones outside soon and already dreaming up our picnic set up... 
At Initially London we have a great collection of picnic accessories featuring fabulous monograms, of course! Whether you are after a relaxed picnic in the park, or a more formal outdoor dining set up, we can offer personalised pieces to add to the occasion. 
 .
Our gorgeous Berkshire Picnic Rugs are UK made, gorgeous wool tweed blankets with a waterproof backing. We love a fancy monogram on these, or perhaps a house or family name.
It's been great seeing small businesses being innovative with the restrictions we have had over the last year. One being '
Pique Food
', who create the most delicious food hampers. Proving you can still create a memorable event even if it does have to be outside! Pair their Birthday Hampers with an IL monogrammed rug to create a truly special day. 
Another way to style up your picnics could be with
Bubblegum Balloons
fabulous balloon set ups. Much like Initially London, 
Bubblegum Balloons have taken a simple product and given it a new lease of life with colour, embellishment and personalisation. 
Made from sustainably sourced natural latex, these fabulous balloons are biodegradable so they are eco-friendly too!  
We can't wait to spot some extravagantly styled picnics come mid April.