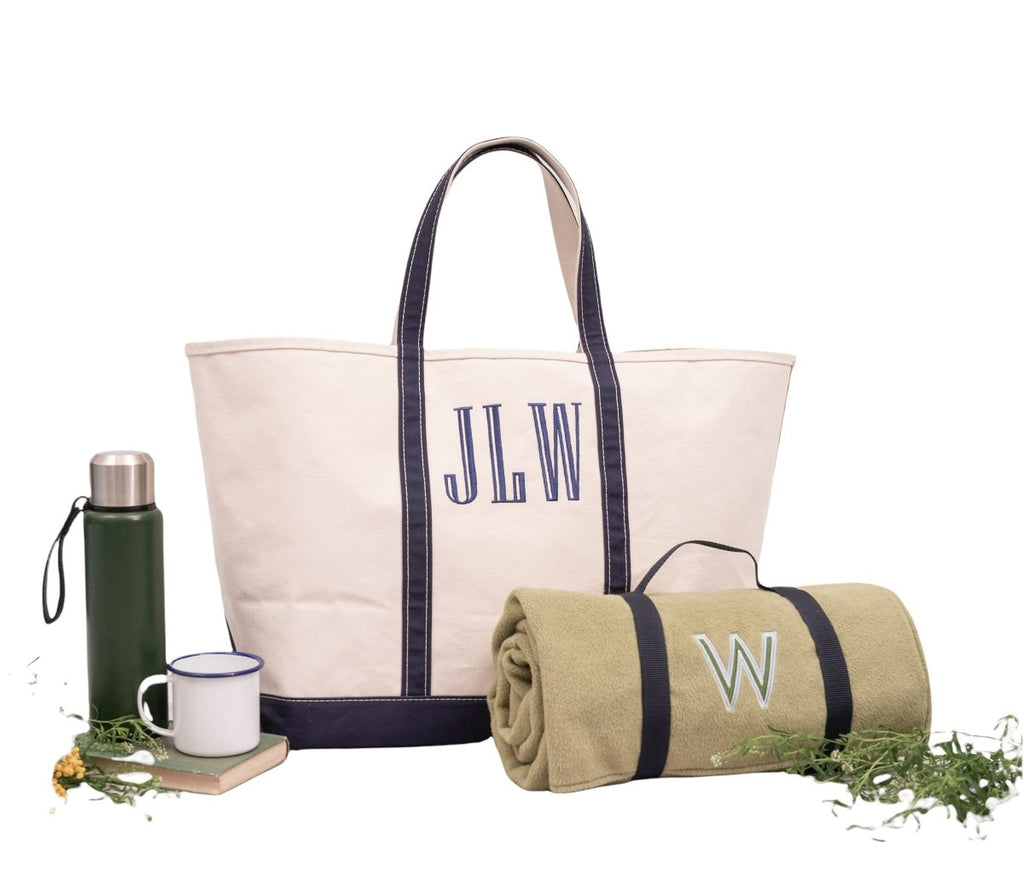 Father's Day is coming up on Sunday 20 June and we're gearing up for lots of monogrammed gifts for men.
Choosing a monogram font can be tricky, and even more so for men who may not be as open to the flourishes that many of our font styles offer.  
In fact, for men we generally suggest taking a conservative approach to the monogram using classic font styles, neutral thread colours and smaller proportions. However, there's plenty of scope for colour and creativity for those who like to stand out from the crowd.  It's all about finding the font that suits the man.
To help you match the font to the father-figure, we've put together a list of our most popular fonts based on the type of person that your man might be.  It's not an exhaustive list but will hopefully help your decision making!  
Monogram Guide for Fathers Day
​
| | | |
| --- | --- | --- |
| If your father is... | A good font choice is... | Use it on... |
| Sporty | | An Eaton Duffle for the gym |
| Traditional | | A Berkshire Picnic Rug |
| Retro | | A Westbury Watch Case |
| Sophisticated | | Maine Boat Tote |
| Modern | | Cotswold Cooler Backpack |
| Creative | | Linen Handkerchiefs |
| Design Obsessed | | Cocktail Coasters |
| Minimalist | | Holborn Laptop Case |
| Mathematical | | A Perspex Tray |