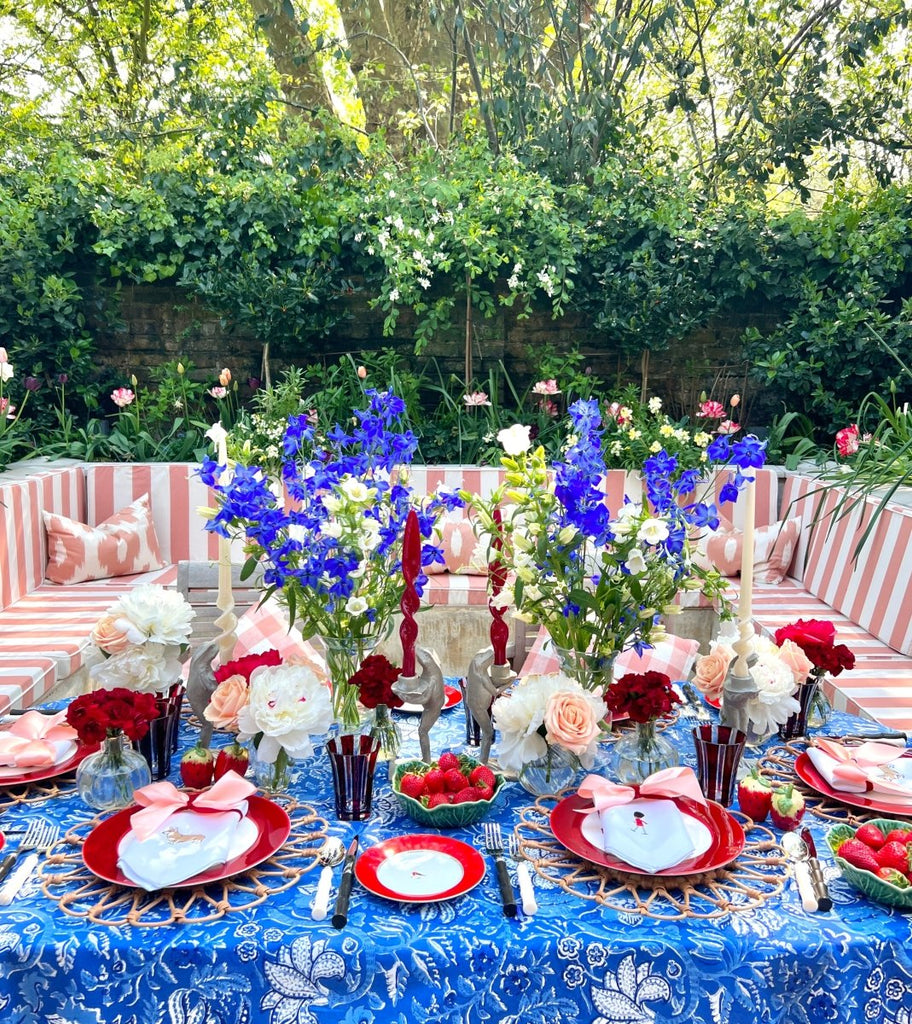 The table was styled by Alice and Jemima Herbert of
Lay London
 as part of a showcase of ideas for 
'How to throw a Platinum Jubilee Party fit for a Queen'. 

Here are some of the highlights!
 Lay London: Sisters Jemima and Alice Herbert showcasing their red-white-and blue Jubilee Garden Party © 
Pictured is our Corgi (part of the Special Edition Jubilee Napkins) photographed as part of The Lay London 
editorial ©
Alice Herbert pictured styling the Jubilee themed tablescape ©
Our picture perfect Marching Lifeguard presented exceptionally in amongst treats for the Jubilee © 
Side View of our Fantastic Corgi amongst the gorgeous contrasted tones and hues of the Jubilee themed colour palette ©
Landscape shot of the stylised Jubilee Tablescape ©
We hope this beautiful editorial piece has inspired you to take a stylised approach to creating your Jubilee themed tablescape over the long holiday weekend!