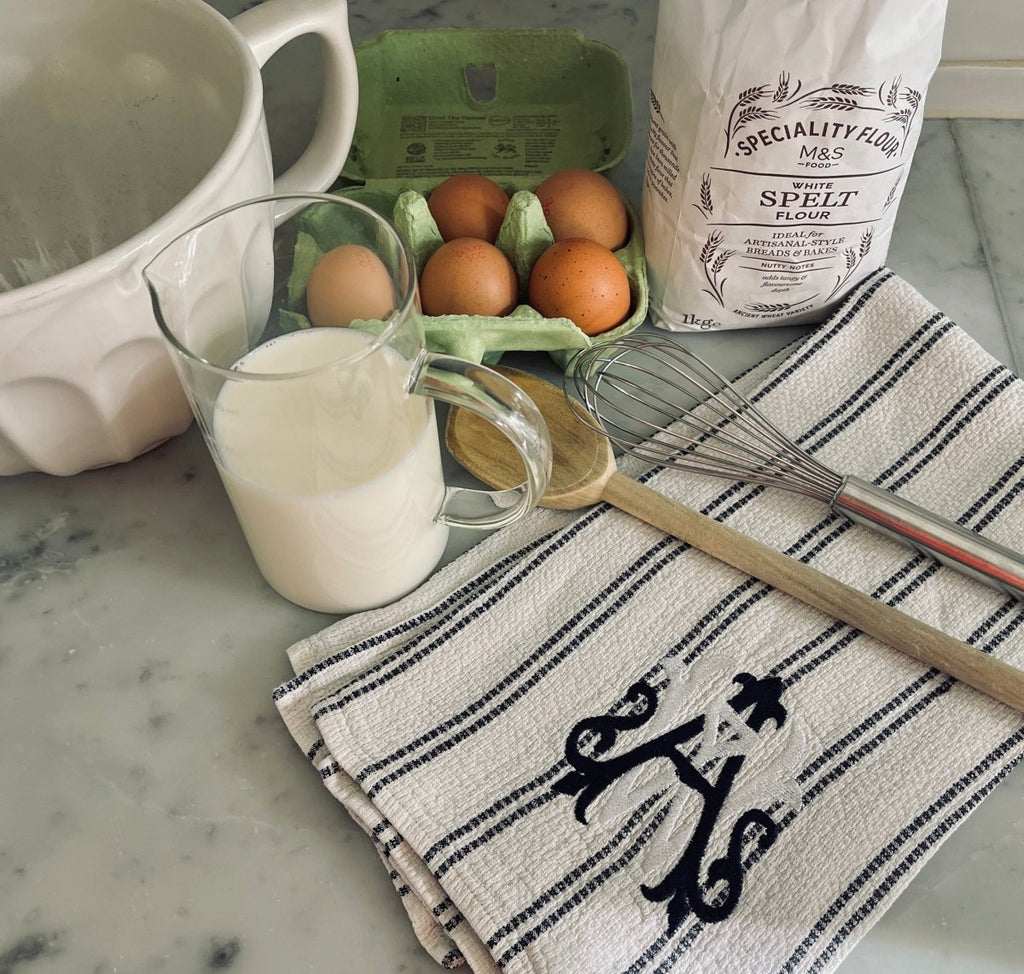 Pancake Day is one of the most popular holidays of the year in our home, not least because it sanctions eating breakfast (or pudding) for supper.  It also brings out the friendly argument we have every year:  which is better, American or British-style pancakes.
It goes without saying that Pancake Day, otherwise known as Shrove Tuesday or Mardi Gras, marks the day of feasting before start of Lent, the season of sober reflection on sins, making sacrifices and being.... well, generally good and kind. Certainly not arguing. But the debate is hot in our family, being both American and British.  
That we eat pancakes on Shrove Tuesday at all is quite a nod to our British-ness. It's fasnachts, which are big puffy doughnuts dipped in molasses, that are traditionally eaten on Shrove Tuesday in the Germanic community in Pennsylvania where I grew up... but my British children know nothing of that.  Pancakes it is.
So what is the difference between American and British pancakes?  British pancakes are low maintenance, straightforward, even austere:  three ingredients only (flour, eggs, milk), simple to prepare and easy to cook.  They can be more extravagant if you let them, by adding airborne flips to the turn, topping them with elaborate jams, cheese sauce, or buttered apples.  But simply sprinkling sugar and a squeeze of lemon juice is the most popular way to eat them, no doubt because it's easy and sensible. The crunch of the sugar and the tartness of the lemon is utterly delicious. 
American pancakes are another thing altogether.  The list of ingredients is longer including sugar, vanilla, baking powder, as well as baking soda combined with something acidic like buttermilk or lemon juice to make the characteristic fluffiness.  And you can't stir the batter too much, it will ruin the outcome. The tall, fluffy showiness built from a slightly acidic nature, too sensitive to beat up too much... all sounds characteristically American, right?  
Even the cooking is more complicated.  The thick dough has to be spooned on an buttered, not oiled, pan and shouldn't be turned until the dough is full of air bubbles. It's those bubbles that make the pancake fluffy so when you turn it over you have to be gentle to avoid squashing them. No air flipping, it would completely deflate these And there's only one suitable topping for an American pancake:  100% pure maple syrup.  And maybe a little butter.
So here's a challenge:  make both recipes and see which you prefer. We'd love to know so if you've got any strong opinions, please send them along!
Traditional Pancake Recipe
100g plain flour
2 eggs
300ml semi-skimmed milk
 Combine the flour, both eggs and about 50ml of the milk in a bowl and whisk until thick and smooth.  Slowly add the rest of the milk, whisking until it's the consistency of single cream. 
Heat a flat frypan over low heat and thinly coat with vegetable oil, using a paper kitchen towel to wipe away the excess.  Pour a small amount of batter, swirling around to thinly coat the bottom of the pan.  
When the edges look dry, after about a minute, use a spatula to loosen and either flip or turn the pancake over.  Cook for another minute or so and then turn on to a plate.  Repeat until the batter is gone, should make about 6-8 pancakes.
Sprinkle each one with a teaspoon of sugar and squeeze fresh lemon juice on top.  
American-Style Pancakes
250g plain flour
2 tablespoons caster sugar
½ teaspoon salt
2 teaspoons baking powder
½ teaspoon baking soda
450ml buttermilk (or half whole milk/half natural yogurt)
3 tablespoons melted butter, preferably unsalted
Additional butter for cooking
Maple syrup for serving
In a large bowl, combine the flour, sugar, salt, baking powder, and baking soda and whisk them together.
In a small bowl or measuring cup, whisk the buttermilk, eggs, and melted butter until smooth.
Add the buttermilk mixture to the dry ingredients, gently incorporating with a spatula. Do not overmix, the batter should be thick and lumpy.
Butter a pan over medium low heat and add a very large spoonful of batter. Cook until the top begins to bubble and the bottom is golden brown. Flip the pancake and cook until the underside is golden brown. Repeat with the remaining batter.
Serve with maple syrup drizzled generously on top.