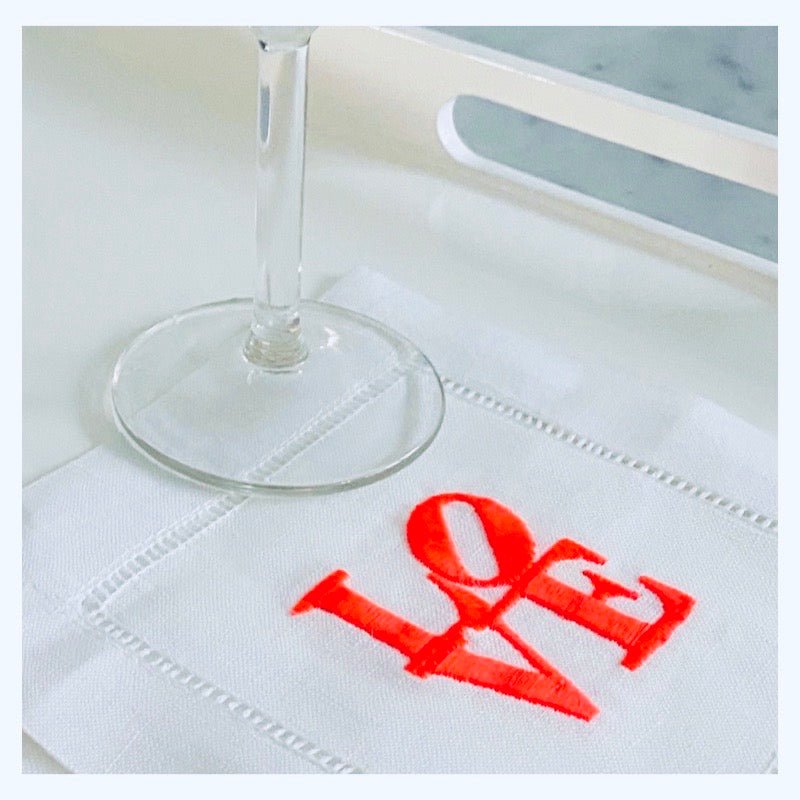 14th February, the day of getting all thoughtful and creative to show someone how much you love them is, quite frankly, the most monogrammable occasion of the year.  
A monogrammed gift shows that you put thought and effort in to choosing and designing it. But to make sure you don't actually have to spend much effort, we've put together a short list of romantic gifts that are sure to impress.
Let your imagination run wild when designing the monogramming. Traditional monogram shapes that include a couple's or children's initials are really lovely and perfect for Valentine's Day. Alternatively you can embroider text up to 32 letters using our lettering fonts. We can add special dates, elaborate punctuation, imagery and more by request.  
Burford Weekend Bag
Another new bag, just launched. The Burford is a large waterproof travel bag, perfect for weekends in the countryside.
Luggage Tag
If you're planning a little weekend away for Valentine's Day, a set of luggage tags is a thoughtful little gift.
Monogrammed Candle
Choose from several gorgeous all-natural scents, including our brand new Linen scent in a navy blue version of the candle.
Lacquer Tray
There are so many ways to use our trays but serving champagne comes straight to mind. They come in small (shown here) and large sizes. 
Bond Jewellery Cases
These seersucker cases come in two sizes and they're not just for jewellery... we've stuffed these with Valentine's Day chocolates! 
Love Tokens Cocktail Napkins
The sweetest of sweets, in embroidery.  Choose from Kiss Me, Hug Me, Love You and For Keeps or make a set of all 4 designs.