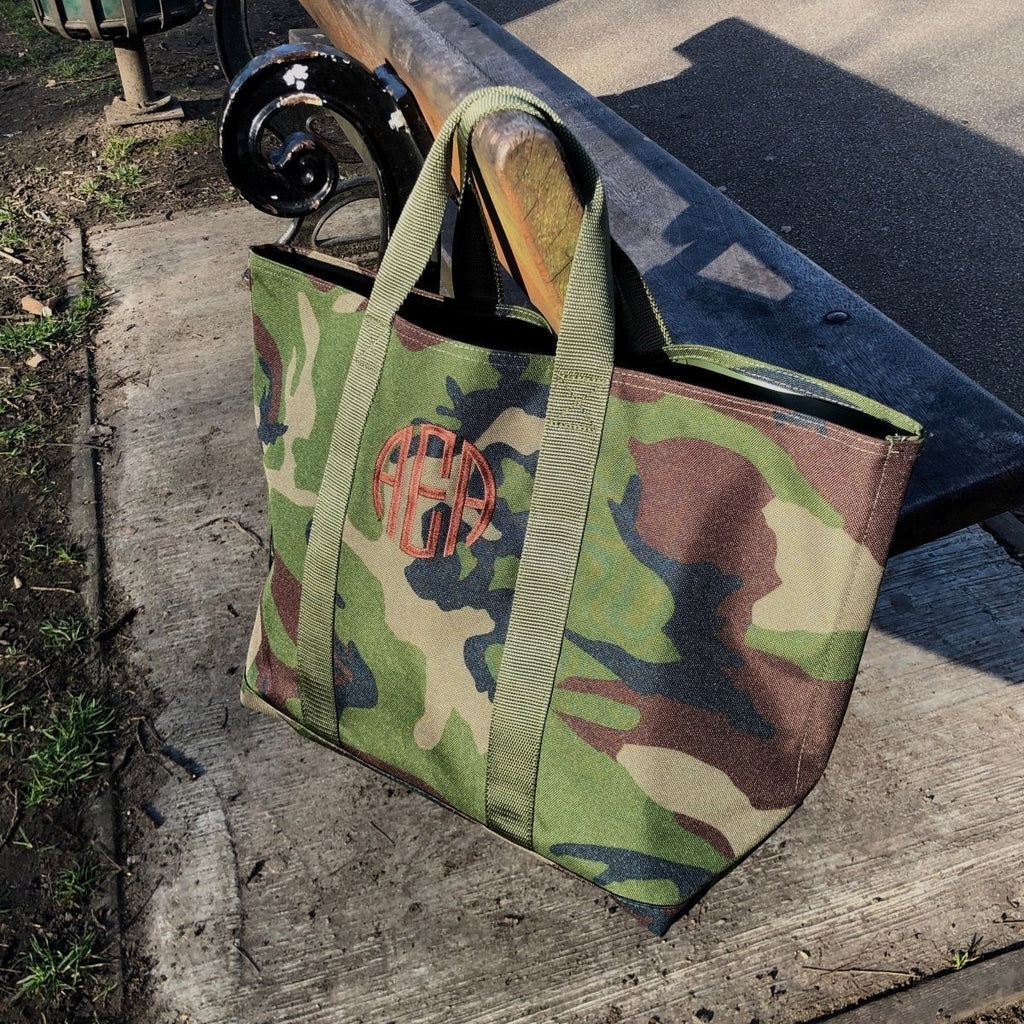 In honour of St Patrick's Day, we're celebrating everything green in our shop. Green bags, green monograms, green tassels...  It's not hard to love green in Spring and we've got something for everyone.  Even leprechauns.
Charlton Tote Bag (starting at £55)
Does camo green ever go out of style?  We don't think so.  Even better, these bags wear almost any kind of monogram well.  The tone-on-tone thread colour of the Circle shape monogram looks fantastic.  But we also love a neon pink one.  
Knightsbridge Wash Bag - £25
This lime green bag for toiletries or cosmetics looks equally at home on the vanity at home and on the beach in the Bahamas.  The Oklahoma letter font style looks fantastic against the moorish pattern of the bag.
We love a Shadow font monogram on baskets because it allows for a tassel or two to accent the thread colours.  This basket uses teal and kelly green threads for the monogram, and kelly green and mint tassels.
Om Yoga Mat (£40)
We don't sell a green yoga mat but we are often asked to put a green monogram on a black mat.  The Modern Fancy shape style shown here looks fantastic in teal green thread.
Hampstead Heath Boot Bag - £30
Practical but personal gifts are our specialty.  We love the olive green version of the Hampstead Heath Boot Bag for storing wellies and riding boots.  No more mud in the car boot.