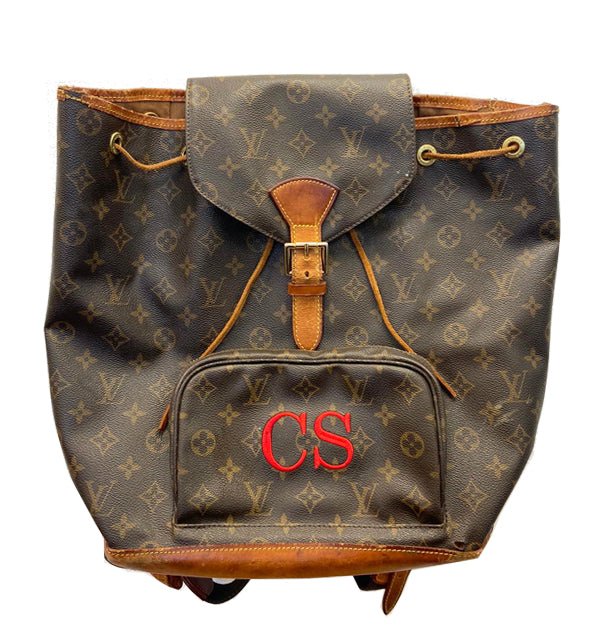 Did you know we offer bring your own monogramming? We have worked on so many wonderful projects with our customers. From Designer handbags, quilts and jackets to PJ's, upholstery and bedding. You are welcome to pop into our studio to design it along with us, or post it in and let us know your details. 
Our studio address is: 21G Heathmans Road, London, SW6 4TJ. 
Sometimes we have enough time to embroider your pieces while you wait (or you can pop down the road for a Rondor Coffee)! The average time for a name to be embroidered would be 20 minutes. If it is a larger project we may ask to post it back out to you. 
Pricing Guidelines for BYO Monogramming:
Pricing for bring your own monogrammed goods is based on the number of stitches in the design. Please do email your ideas to hello@initiallylondon.com where we can give you an accurate quote.
As a general guideline for monogrammed items: 
Smaller items such as handkerchiefs and shirt sleeves start at our flat rate of - £15.00
Medium items such as wash bags, napkins and tote bags - £18.00 
Large Items such as robes embroidered on the back, pillows, blankets and baskets - £30.00 
Extra large items such as duvets and upholstery - £60.00
Quantity discounts can be applied. 
Email us on Bespoke@initiallylondon.com with any questions about a special project you may have.