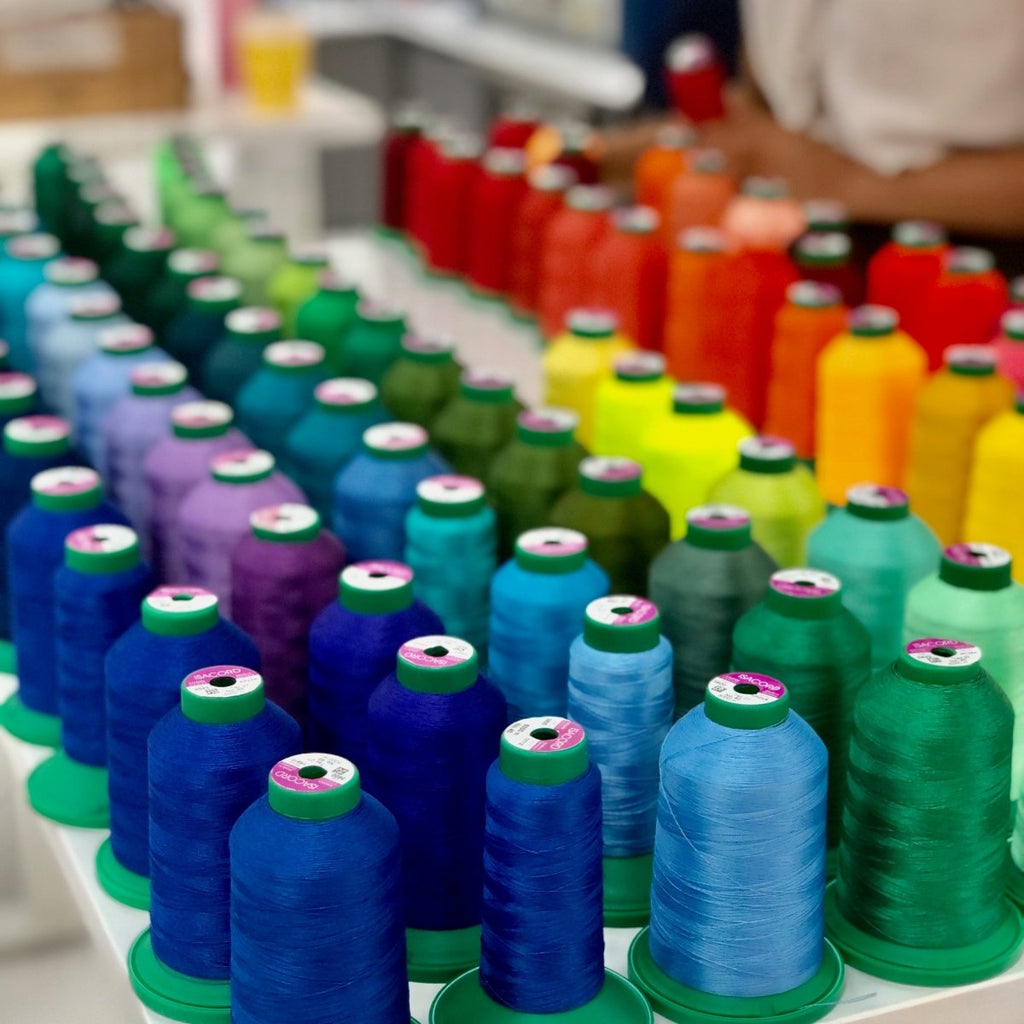 'London Craft Week' is coming up, where creative skills are celebrated through workshops, open studios, demonstrations and talks. It is an opportunity to learn about ancient craftsmanship and traditional skills, as well as new innovation. Showcasing the best of British creativity! 
Of course, monogramming has been used throughout history, for as long as people could write! Monograms are seen on Roman coins, adorning monarchs possessions and eventually in the Victorian era people started to use them on silverware, clothing and bed linen. We love that they are a form of self-expression. With a beautiful embroidered monogram, something quite simple can be transformed into a treasured position, with a story behind it. 
Join us at our Craft Week open studio event, where you
 will have the opportunity to design your monogrammed gifts alongside our creative team and watch your embroidery come to life with our machine embroidery artists. We offer a wide range of font styles, and have a huge wall of thread colours to help you design the perfect monogram. It will also give you a chance to explore our products (including some new lines for Christmas). We are running this event on the 6th and 7th of October, but of course you are always welcome to pop in!
We are offering 15% discount off any orders which are placed on the day, and a free personalised luggage tag to anyone who signs up to our Eventbright page here, which will be given to you in person on your visit*. Morning slots run between 11am and 1pm, afternoon slots run between 1pm and 4pm. Please do book into the time slot you hope to attend.
We also offer a bespoke mongoramming service on your own products, so please do bring them in should you like to personalise them. We will give most things a go - as long as they fit on our machines! Prices for these can be found on the Bespoke page on our website. 
We would so love to see you there. Please do email hello@initiallylondon.com if you have any questions at all.
*Please note we will not be able to post your free gift to you if you cannot make the event. Luggage tags will be personalised with your first initial in a font style and thread colour chosen by our designers.
We can't wait to see you there, book your visit 
here.